SwitchArcade Round-Up: 'Mario & Sonic at the Olympic Games Tokyo 2020' and 'Vampyr' Reviews, Today's New Releases, the Latest Sales, and More
Hello gentle readers, and welcome to the SwitchArcade Round-Up for November 5th, 2019. In today's article, we've got reviews of both the brand-new Mario & Sonic at the Olympic Games Tokyo 2020 and the slightly-new Vampyr. We also take a look at today's new releases, which include Just Dance 2020 a couple of other oddities. We round things out with the latest sales, which today includes a few really awesome Devolver Digital titles. Let's get on with the show!
Reviews
Mario & Sonic at the Olympic Games Tokyo 2020 ($59.99)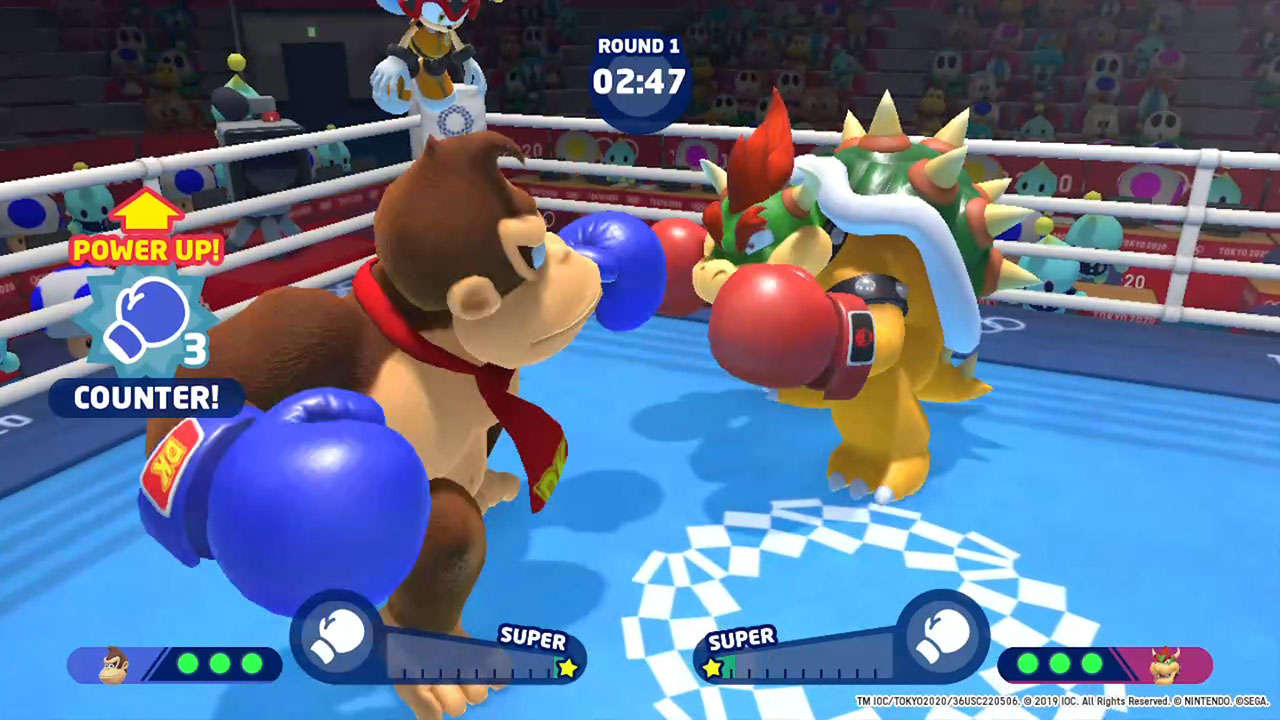 Back in the old 16-bit console wars, we often imagined how things would go if Mario and Sonic ever met in a game. Nobody ever imagined that would happen, and even if we had, I doubt we would have pegged their most common meet-ups to occur in a series of games based on the Olympics. Aside from a few punch-ups in Super Smash Bros. games, Sonic and Mario tend to only come together for these games. Mario & Sonic at the Olympic Games Tokyo 2020 is the sixth such meeting between the former rivals, and their fourth involving the Summer Games. The idea of the two being in the same game has long since lost its novelty. So what can this new installment do to stand out?
If you guessed "hire the Mario & Luigi developers to create a story mode packed with amusing dialogue", I am actually genuinely impressed at your uncanny ability. That's the big new addition this time around, and it totally works. Sadly, it seems this will be the last work of AlphaDream as they recently closed their doors, but this is a better way to go out than that unnecessary 3DS remake of Bowser's Inside Story that came out earlier this year. All I can say is that if you've ever enjoyed the characterizations of Mario and friends in the Mario & Luigi RPGs, you are going to love this game's take on them and the Sonic crew.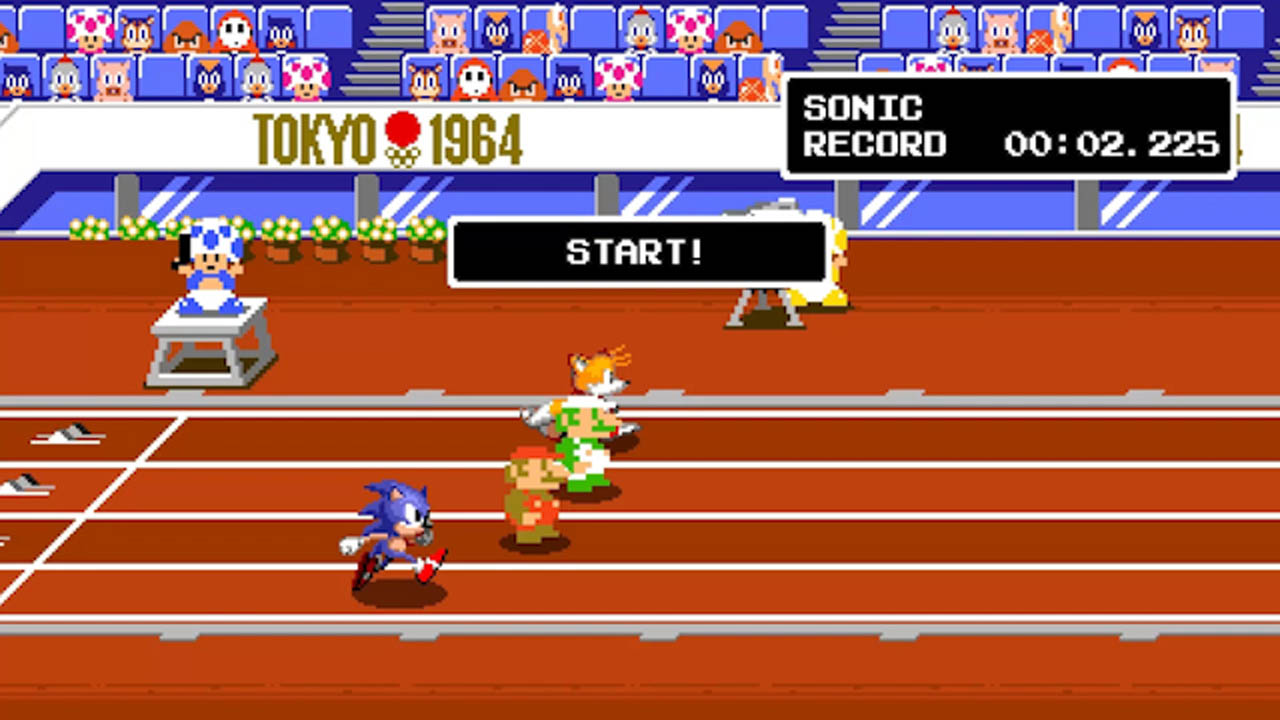 Bowser/Koopa and Dr. Eggman/Robotnik put their heads together on a plan to trap Mario and Sonic by sucking them into a video game about the 1964 Tokyo Games. A bit of bumbling leads to not only our two heroes getting pulled in, but also the pair of villains and Toad. It's up to Luigi, Tails, and the rest of the gang to figure out how to get everyone out. It naturally involves a lot of sporting contests both in the modern 2020 Olympics and the 1964 Olympics. Between events, you can explore around various venues, chat with NPCs, and read some trivia. It's a great way to contextualize what is otherwise a fairly familiar assortment of sports mini-games, and I had a blast working through the story and enjoying all the dialogue.
As for the events themselves, they're about what you would expect. Whether playing the modern games or the retro-style 1964 games, you're mostly going to be hammering on buttons or, if you play with motion controls enabled, shaking and swinging your Joy-Cons. Your mileage will vary, but I found Rugby Sevens, Skateboarding, and Karate the most fun, while the true button-mashers like the running events were the least enjoyable. There are more than 30 events in total, and the Dream Events make their return with four expanded non-Olympic games to play. The classic 8-bit and 16-bit graphics in the retro events can make for amusing visuals, though it's weird to have two very different eras of sprites matched up with each other.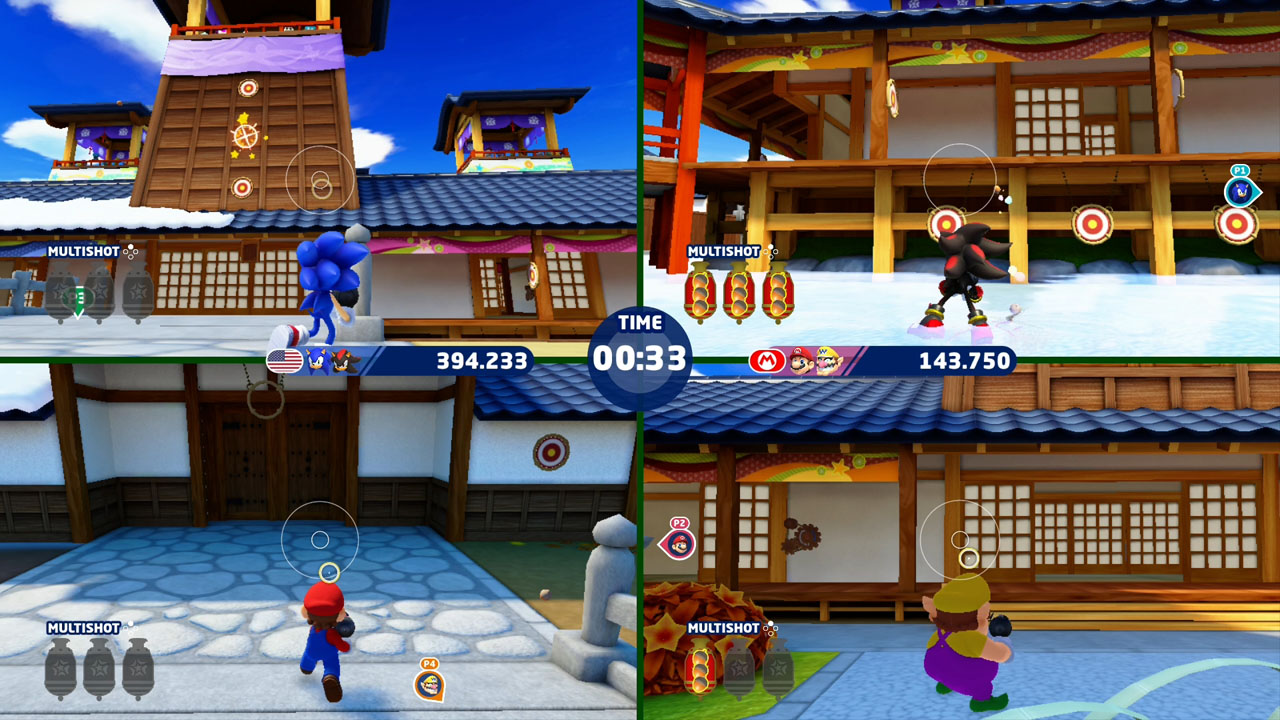 The familiarity of these events is an important part of the pull in games based on or inspired by the Olympic Games. Even people who don't play a lot of video games know how a majority of these events work. Anyone can understand the act of pushing a button as fast as possible, or any of the other relatively simple control schemes at play here. It makes it more likely that you're going to be able to gather the necessary people to enjoy the game's multiplayer mode. And when it really comes down to it, that's the main reason why people tend to buy and play Olympic-licensed video games.
The multiplayer options are plentiful here. Up to four players can play together on one Switch locally. If you have multiple Switch units and copies of the game, you can play using your own screen. You can also pop online, where events sometimes involve up to eight players. The online mode has both ranked play and free mode, and you can either create a group and head out to an event together or simply choose an event and take whatever other players come. While I wasn't able to put the online mode fully through its paces due to the game not being released yet, the few times I was able to find enough people to play, things went smoothly enough. With all of the ways you can play with others, it's never hard to get a multiplayer game going one way or another.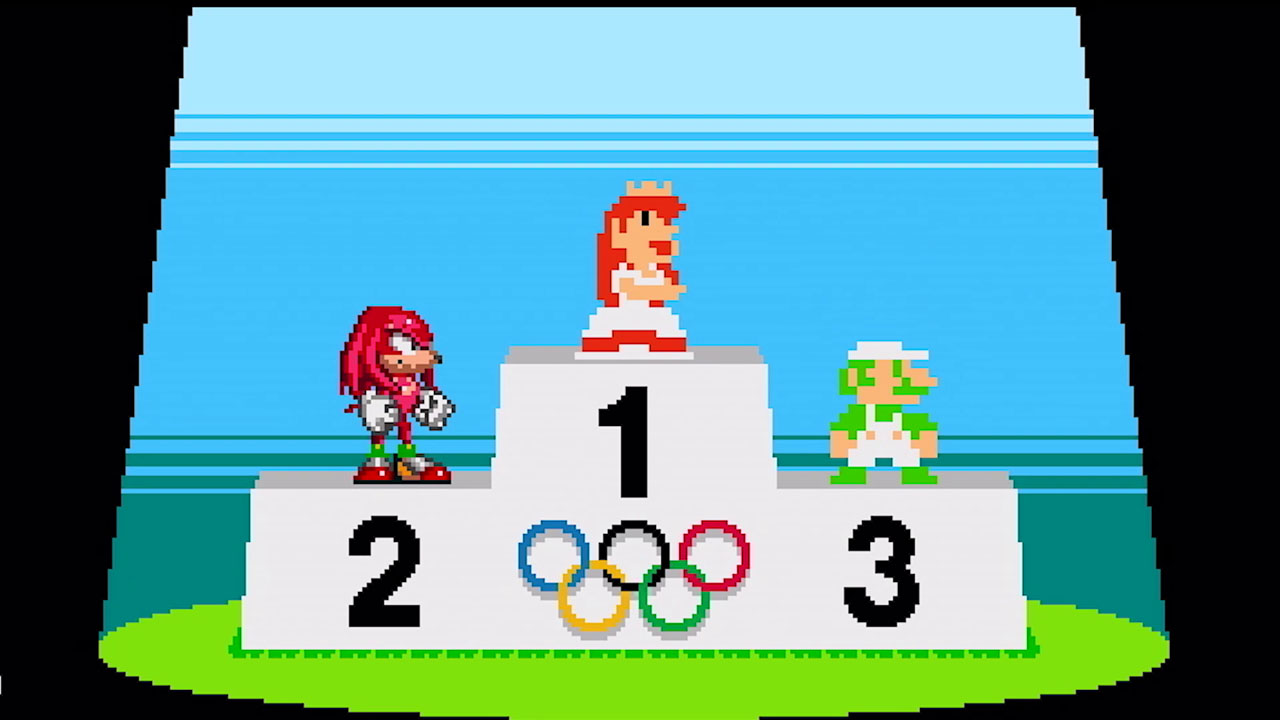 The multiplayer mode is a lot of fun, but that's nothing new for this sort of game. What really elevates Mario & Sonic at the Olympic Games Tokyo 2020 is that story mode, which finally adds a good reason to play this kind of game in single-player. I mean, it's an actual story that involves Mario, Sonic, and all of their friends and enemies. There's dialogue! Character interactions! It's an unlikely way to have sated the demand for a proper crossover between these two worlds, but you know what? It works. This is easily the best game in this series yet, and perhaps the first one that should be of interest to those who ordinarily steer clear of these typically multiplayer-focused affairs.
SwitchArcade Score: 4/5
Vampyr ($49.99)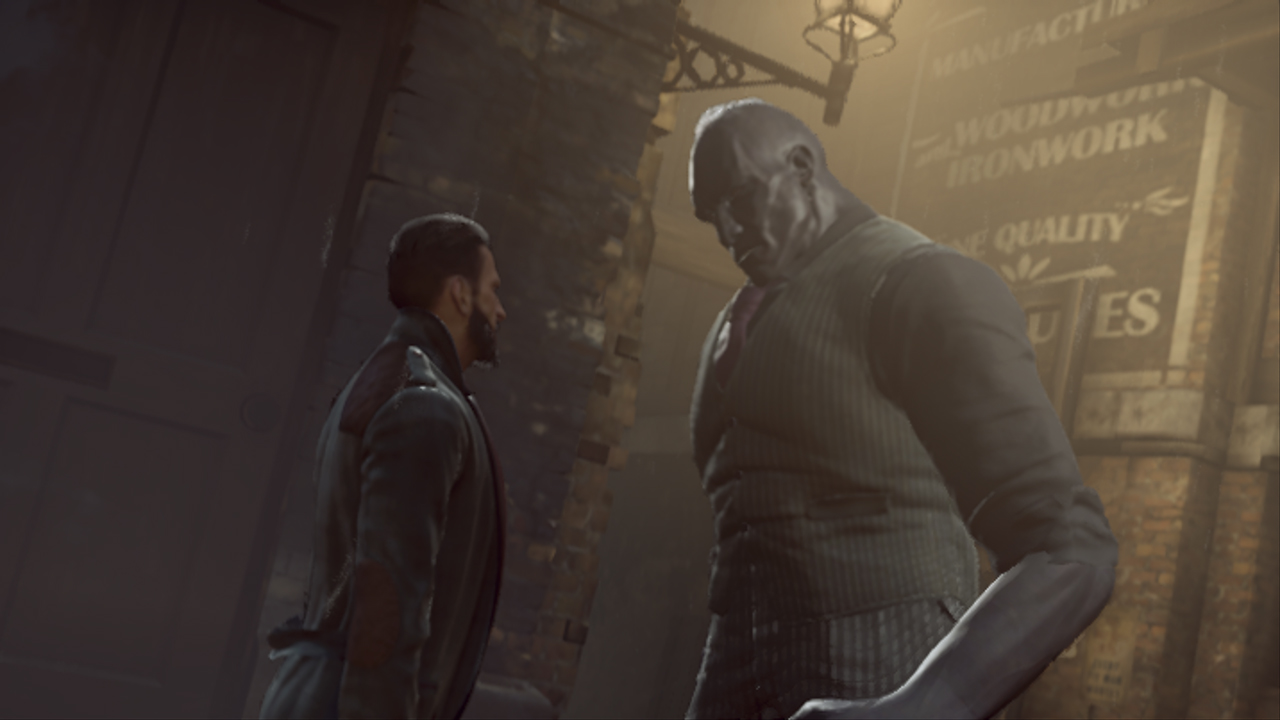 Perhaps too fittingly, Vampyr is a game about compromise. As a doctor who has been turned into an undead bloodsucker, you have to compromise between your hunger to feed on humans and your oath to do them no harm. The game itself has you compromising between spending time working on the main mystery and spending time solving side-quests. Unfortunately, the biggest compromise is the very existence of this Switch port itself. Saber Interactive tried to work the same magic here that they did with The Witcher 3, but while that game came out in a highly playable form, Vampyr struggles a lot more. It's not unplayable, but for all the gore and grotesquery on display in this chilling tale, you're more likely to get sick from the unstable framerate than anything else.
The core game is an interesting one, at least. As mentioned, you play as a newly-turned vampire. You wake up in a stack of bodies, and your day doesn't improve much from there. The game is set in London during the Spanish Flu period following the first World War. You are a doctor who has sworn the Hippocratic Oath to do no harm, as doctors tend to, and you'd very much like to help those who are suffering from the illness gripping the city. You are also a vampire, and a very hungry one at that. While none of the NPC in this game turn into giant hotdogs or steaks while you're talking to them, you can almost imagine it. You don't even know who turned you or why, and solving that mystery is one of the core pursuits of the story.
This pull between the doctor's dueling natures isn't just a narrative conceit. You are going to be forced to fight quite often in this game, and the easiest way to build your strength is to snack on people. But everyone in this game has a role to play, and feasting on them carelessly can close off entire sub-quests and stories. Think carefully before you eat, in other words. You can make up for a lack of indulging in the hunt by earning experience solving sub-quests, but time spent on such affairs will take away from more important things. There isn't one right way to go here, but make sure you don't show up to those mandatory battles without some power backing you.
Ah, the combat. This is where things can pile up into a really poor state of affairs. The combat in this game isn't great at the best of times, but frequent performance issues make it even less pleasant. If you haven't been careful about increasing your strength, all of this can come together into a terrible stew. The worst part of the game becomes even worse in this port, and that's annoying. The visual downgrade is expected, of course, but the framerate frequently heads into uncomfortable territory and is less stable than the mental state of our good doctor. The dark streets of London lose much of their mystique thanks to these problems.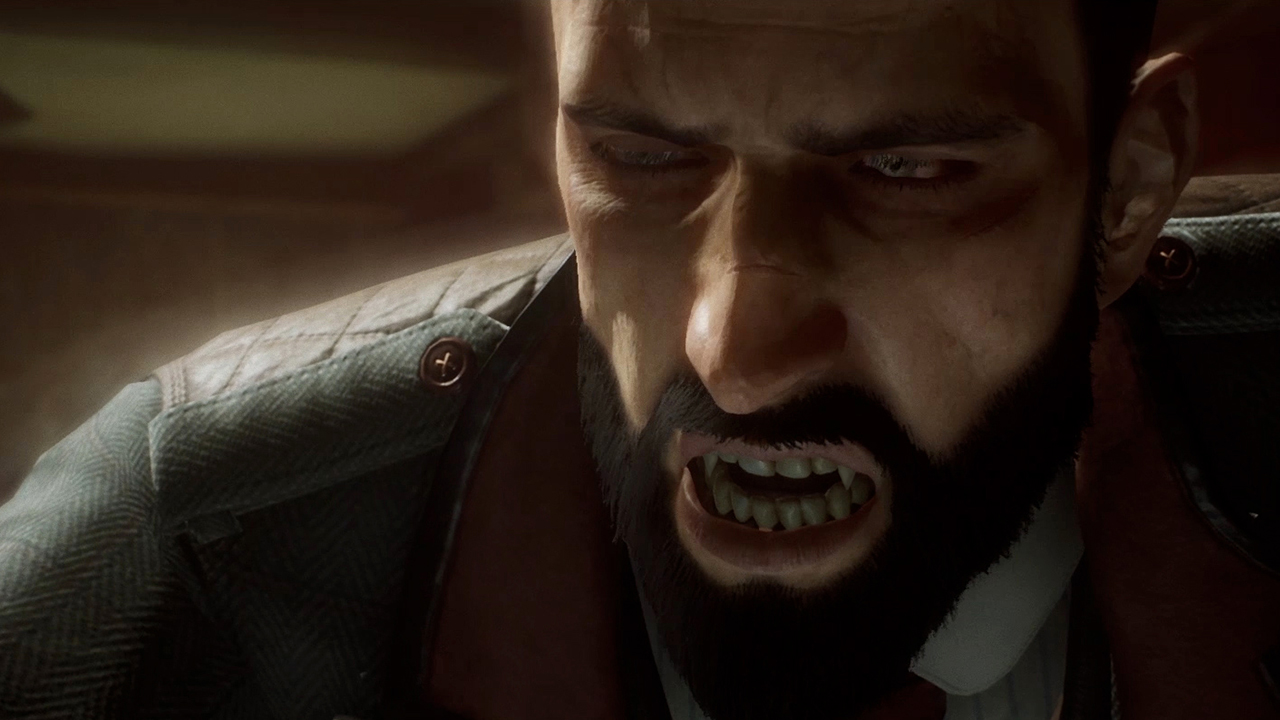 If the rest of the game were bad, it wouldn't bother me so much, but the narrative side of things in Vampyr is actually really good. The main plot kind of falls apart in the back half, but the side-quests and moment-to-moment conversations are really good. As such, I think Vampyr is still worth experiencing, and if the Switch is your only way to do that, I suppose it will have to do. As I said at the start, it's not unplayable. It's just unpleasant. The technical issues are distracting, and for a game that leans so heavily on pulling the player into its world, that's not good at all. Play Vampyr elsewhere if you can, but play it on Switch if you must.
SwitchArcade Score: 3/5
New Releases
Mario & Sonic at the Olympic Games Tokyo 2020 ($59.99)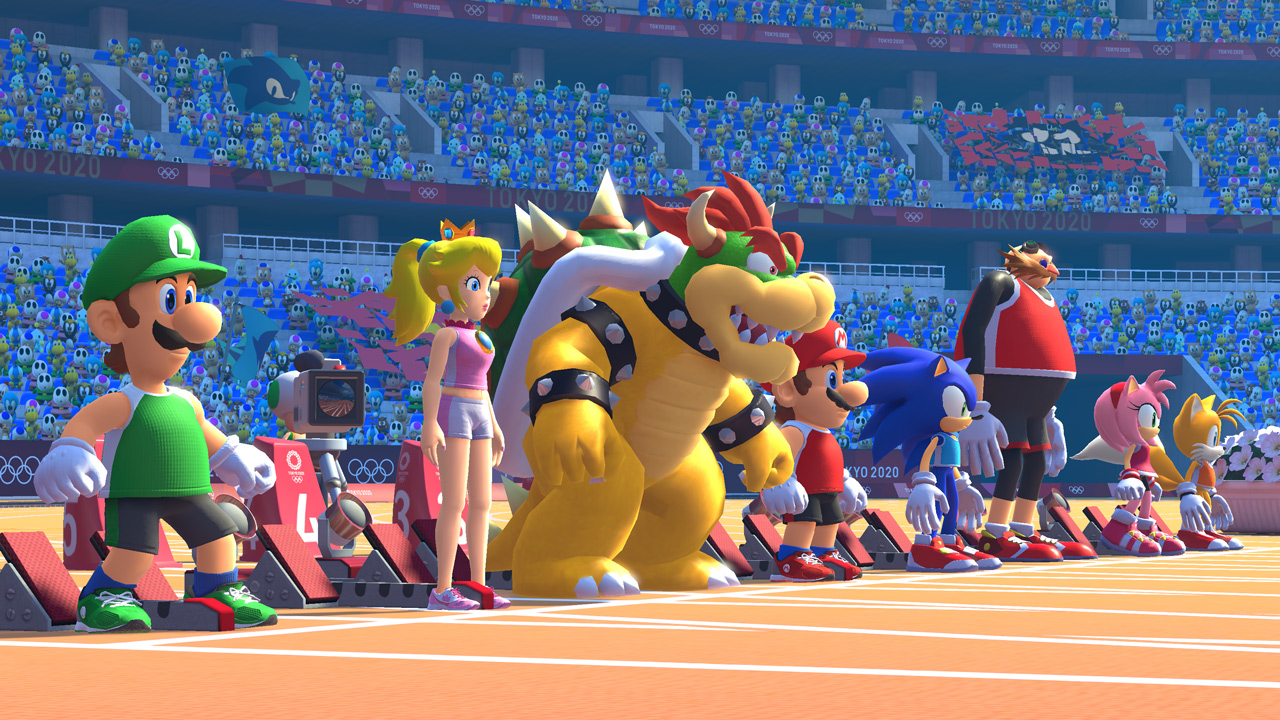 SwitchArcade Highlight!
On the one hand, there's nothing new about a video game based on the Olympics. Official or otherwise, they've been around and have offered little in the way of new mechanics since the 1980s. Even the idea of Mario and Sonic teaming up for an Olympics game has lost much of its novelty. So what makes this one so special? Well, if you've read the above review, you already know the answer. The story mode in this game is absolutely amazing, and the way SEGA took advantage of the fact that these games are the second for Tokyo to throw in a lot of retro charm and historical information adds an extra kick that keeps the game fresh after countless rounds of button mashing and waggling. While the game's longevity is certainly tied up in multiplayer fun as usual, that story mode is a very compelling addition that will have you playing even after your friends have gone home.
Just Dance 2020 ($39.99)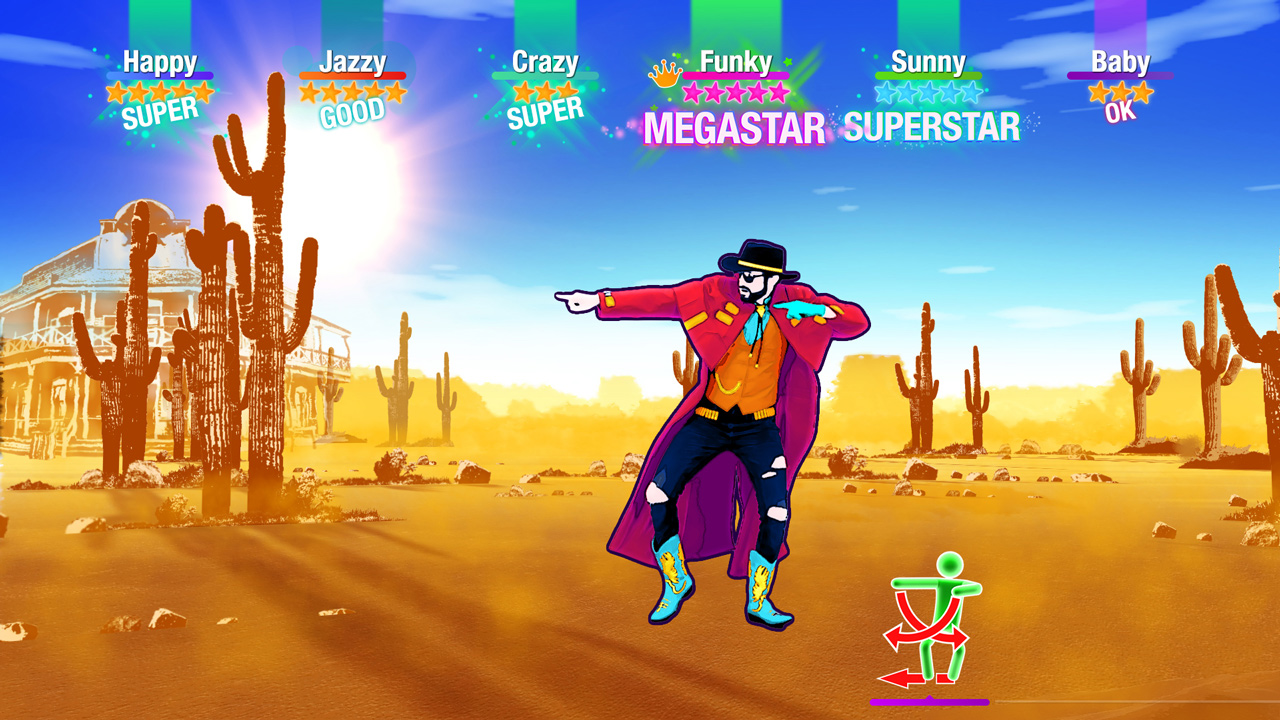 Okay sure, you could buy this for the Wii, but if you want a version you can bring with you, it's hard to argue with this Switch port. You get 40 new tracks, and the description very much wants you all to know that Old Town Road (Remix) by Lil Nas X Ft. Billy Ray Cyrus is one of them. It also includes a free one-month trial for the Just Dance Unlimited service, which offers more than 500 songs to dance along to. This year's version also includes a Kids Mode with eight kid-friendly songs, which presumably would not include anything from Sir Mix-A-Lot. Anyway, it's Just Dance with some new songs. Not much else I can say.
The Lord of the Rings: Adventure Card Game ($24.99)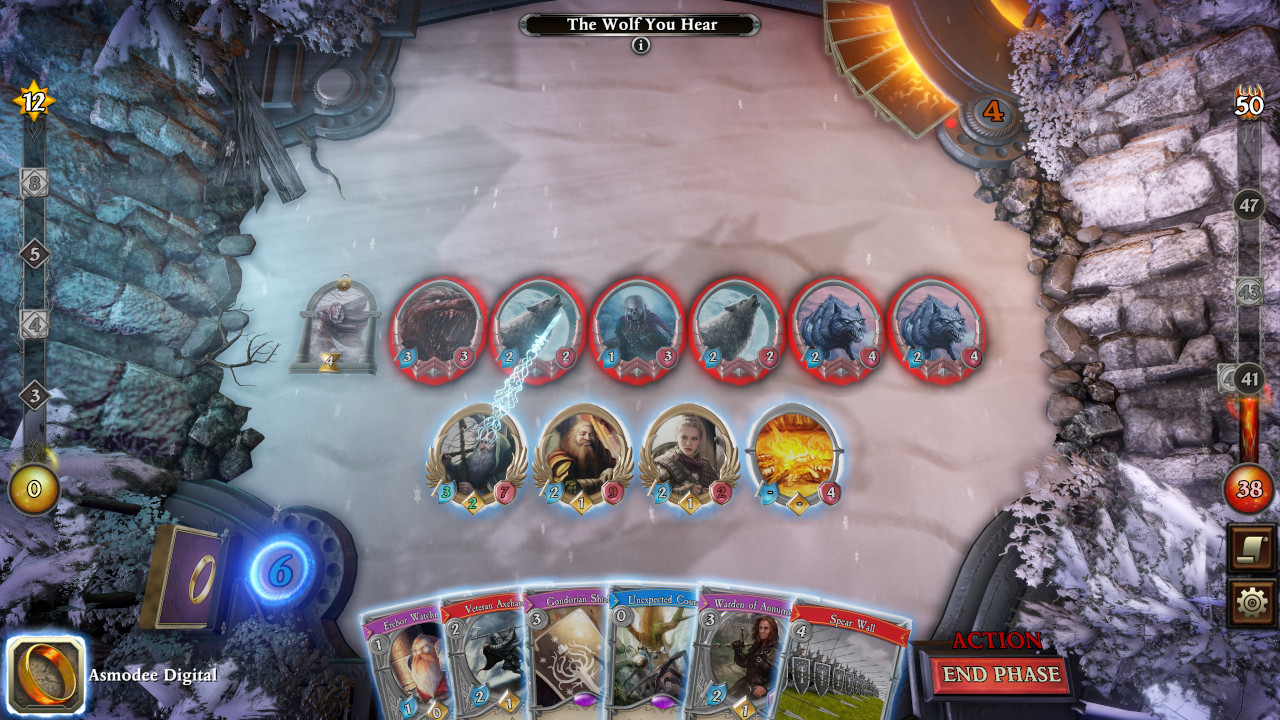 I feel like it wasn't that long ago that we saw the last card game on Switch that was, er, heavily inspired by Hearthstone. Well, this one has Gandalf. Yeah, how do you like those apples? Anyway, please note that this initial purchase includes two campaigns to play through. There is an in-game purchases tag on this one, so it's likely additional campaigns will be made available that way. The consensus seems to be that the single-player content is decent here, if that's your sort of thing. There does appear to be an online multiplayer mode but I can't speak to how much fun it is.
Ships ($13.99)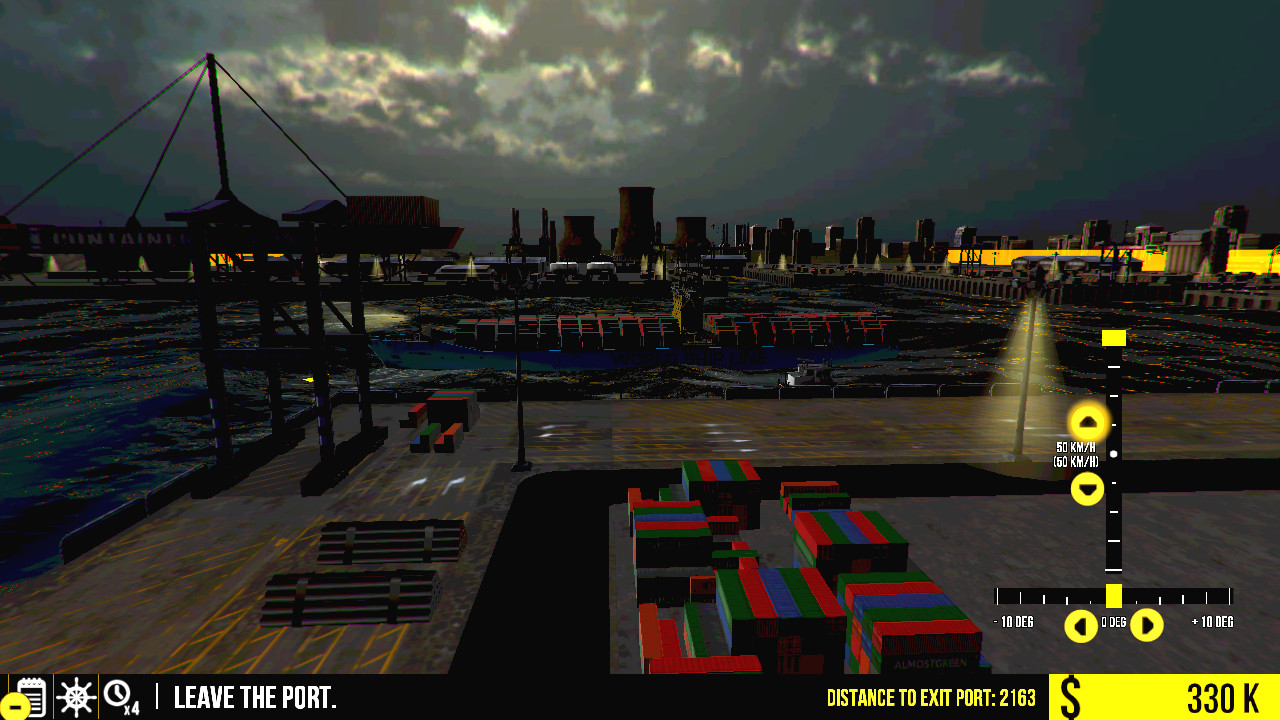 Ships is the latest from Ultimate Games, who are generally known for churning out Switch ports of a lot of those janky PC sim games. And wouldn't you know it? This is a port of a janky PC sim. It has pretty negative reviews on Steam, for whatever that's worth. You take control of three different ships and use them to take on 24 different missions. You'll earn money that you can use to buy ships and repair them, and you need to manage each ship's crew while you're out and about. From what I can gather, it's limited, short, and not very fun on the whole. I won't stop you from buying it if you really must have it, but I can't even begin to imagine the size of the niche for this sort of thing.
Sales
A small list today but no one can fault its strength. We've got some huge discounts on great Devolver Digital releases, including the first big post-release sale on Hotline Miami Collection. As for the outgoing list, there isn't too much to get concerned with unless you really need Blasphemous now. The Piczle games are also good, but I'm sure we'll see them around again before long.
New Games on Sale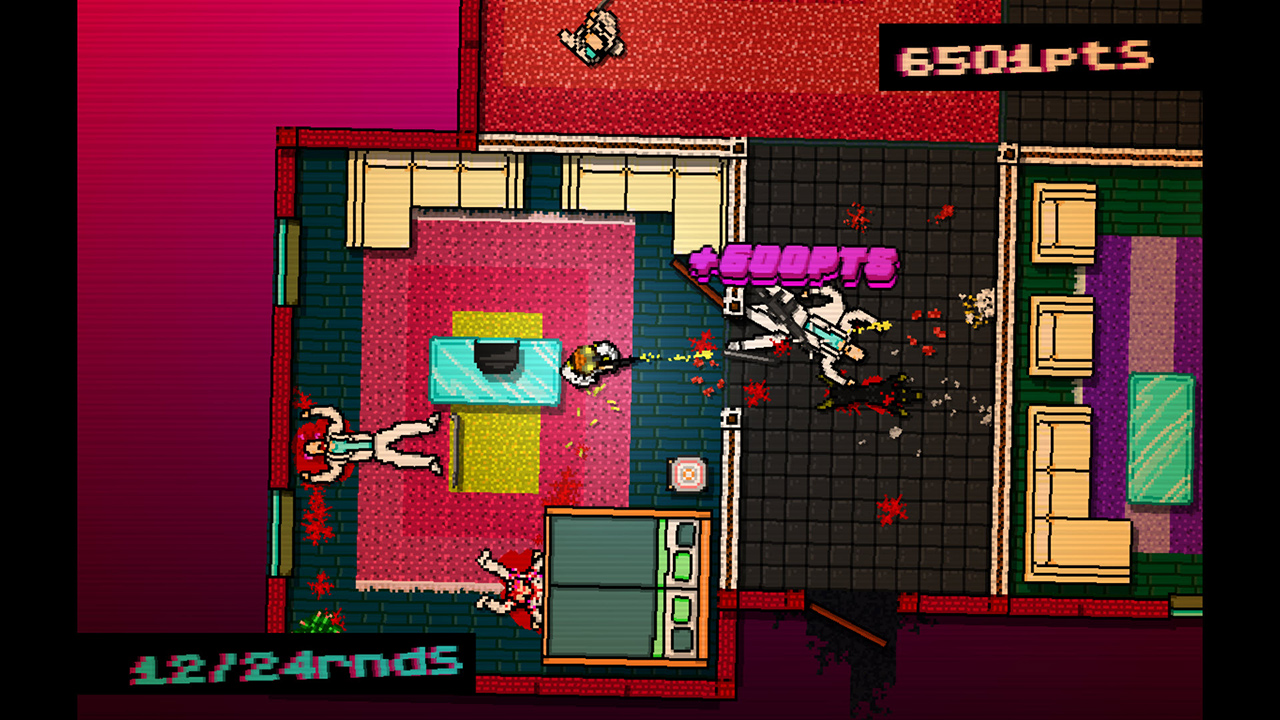 Hotline Miami Collection ($12.49 from $24.99 until 11/11)
Ape Out ($7.49 from $14.99 until 11/11)
Katana Zero ($10.04 from $14.99 until 11/11)
Nine Parchments ($5.99 from $19.99 until 11/18)
Not a Hero: Super Snazzy ($6.49 from $12.99 until 11/11)
Mother Russia Bleeds ($7.49 from $14.99 until 11/11)
Clue: The Classic Mystery Game ($19.49 from $29.99 until 11/11)
Battleship ($4.99 from $19.99 until 11/11)
A Duel Hand Disaster: Trackher ($4.99 from $9.99 until 11/8)
Sales Ending Tomorrow, Wednesday, November 6th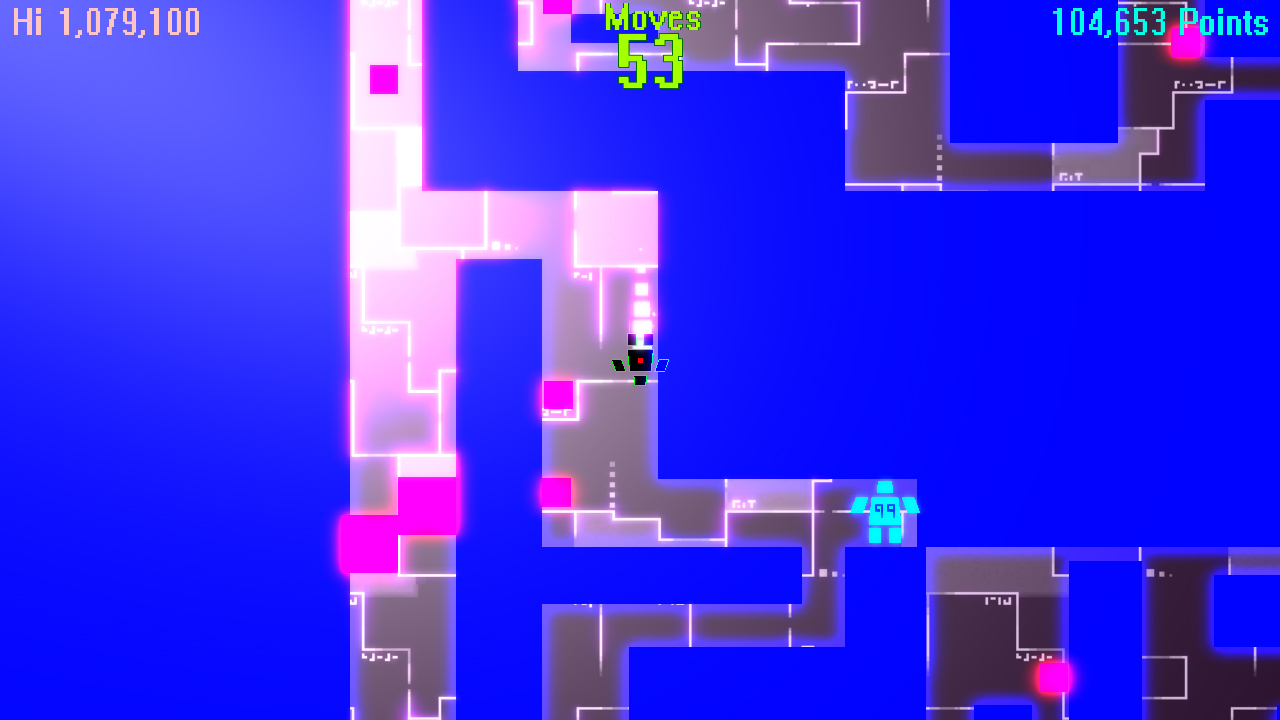 99Moves ($1.49 from $2.99 until 11/6)
99Seconds ($1.49 from $2.99 until 11/6)
Abyss ($1.49 from $2.99 until 11/6)
Blasphemous ($19.99 from $24.99 until 11/6)
Construction Simulator 2 US ($17.99 from $19.99 until 11/6)
Dark Quest 2 ($6.59 from $10.99 until 11/6)
Darts Up ($1.49 from $2.99 until 11/6)
Doughlings: Arcade ($3.49 from $6.99 until 11/6)
Nidhogg 2 ($5.99 from $14.99 until 11/6)
Piczle Colors ($9.60 from $12.00 until 11/6)
Piczle Lines DX ($11.99 from $14.99 until 11/6)
Piczle Lines DX 500 More Puzzles! ($7.99 from $9.99 until 11/6)
Rally Rock 'N Racing ($5.99 from $9.99 until 11/6)
Snow Battle Princess Sayuki ($10.50 from $15.00 until 11/6)
Snowboarding The Next Phase ($0.99 from $9.99 until 11/6)
Viviette ($7.99 from $9.99 until 11/6)
That's it for today, friends. Tomorrow has at least one new release on the schedule, but I'm not sure how good it is. In any case, we'll have whatever news and sales come along, and if things are looking light I do have at least one more review left in my queue. We'll see how it goes. Have a great Tuesday, and as always, thanks for reading!