'Old School RuneScape' Mobile Celebrates First Anniversary and 8 Million Installs with Virtual In-Game Cake

As someone who didn't really follow the RuneScape scene, I really loved the idea of Old School RuneScape when I learned about it after it was announced as coming to mobile a couple of years ago. RuneScape proper is a desktop MMORPG that's been running for almost two decades now, and in fact it is getting a fully-featured mobile port in the very near future. However, when people have played a game for that many years, it's hard to get fully behind all the changes and advancements that come during its lifespan. Many players preferred the "old school" RuneScape experience that existed in the earlier years of the game's life, and so in 2013 developer Jagex responded to those fans by releasing a game literally called Old School RuneScape. It released more or less as a version of RuneScape as it existed in 2007, and while it's still received updates and new content over the years these are largely driven by player demand based on in-game polls. Old School RuneScape feels like the epitome of fan service, and about a year ago it was brought to mobile in all its old school glory. To celebrate this first anniversary of the mobile version Jagex is throwing a party inside the game today where players can go and grab a slice of cake from the Varrock fountains. It's not a lie!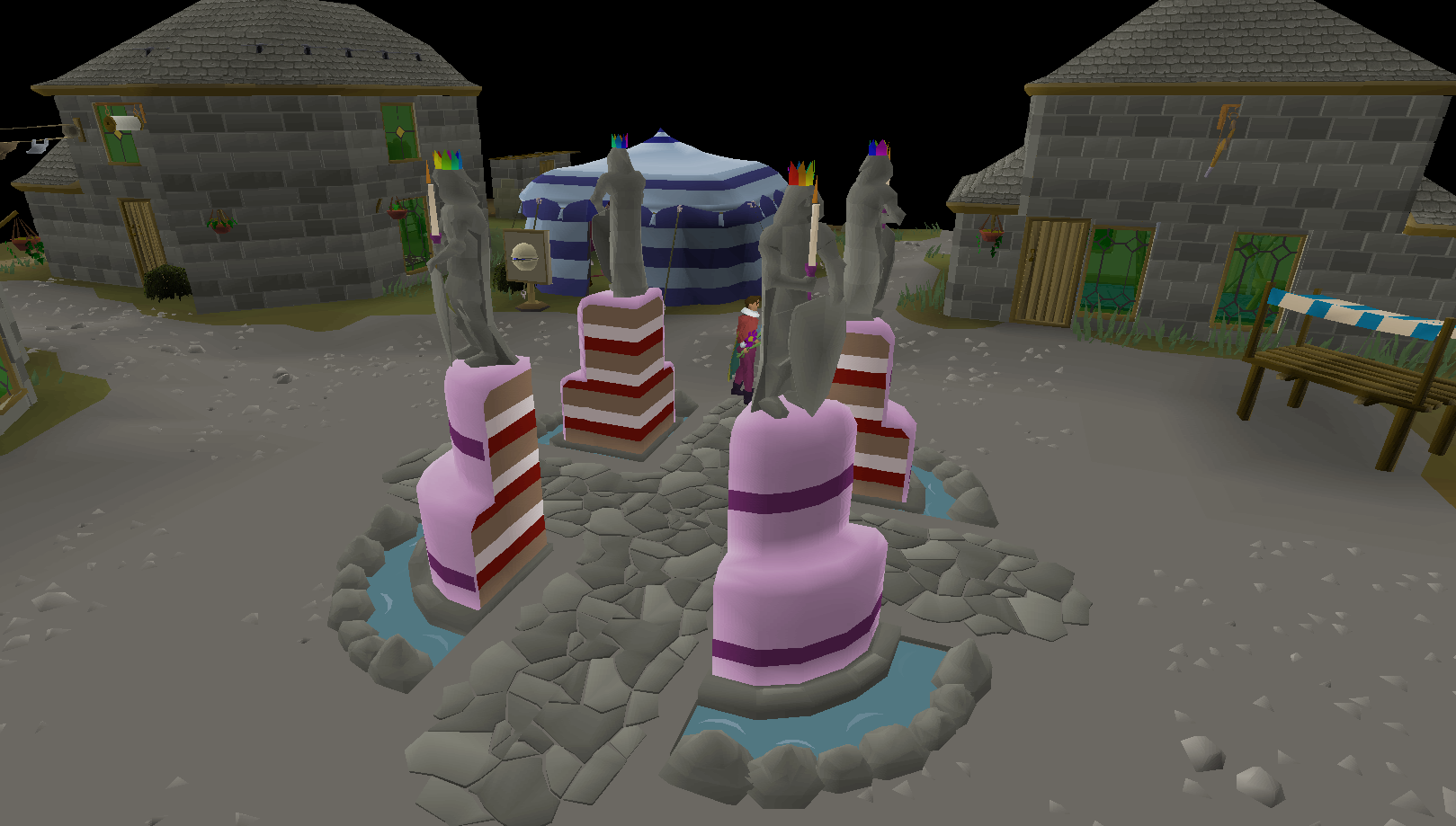 This first birthday isn't the only thing worth celebrating today as Jagex has also revealed that Old School RuneScape on mobile has surpassed the 8 million installs mark. Back in January, just a couple of months following its release, Jagex announced that Old School RuneScape on mobile had broken the 5 million installs mark, pushing their overall RuneScape subscriber numbers to an all-time high. In the ten-ish months since then they've added 3 million more, and while I would have assumed the entire concept behind something like Old School RuneScape would be extremely niche these huge download numbers seem to be proving me wrong. We loved Old School RuneScape in our review from when it launched and Jagex put together a very helpful newbie guide to get new players going, so if you have yet to check out the mobile version of the game then today's birthday celebration is a good excuse to do so.