SwitchArcade Round-Up: 'Vasara Collection', 'Rogue Singularity', and Today's Other New Releases, the Latest Sales, and More
Hello gentle readers, and welcome to the SwitchArcade Round-Up for August 15th, 2019. As I mentioned yesterday, I had some family business to take care of today that ate up much of my time. As such, we're doing a slightly abbreviated article today, with just the new releases and sales. We'll be back to the normal business tomorrow. Let's check it out!
New Releases
Rogue Singularity ($14.99)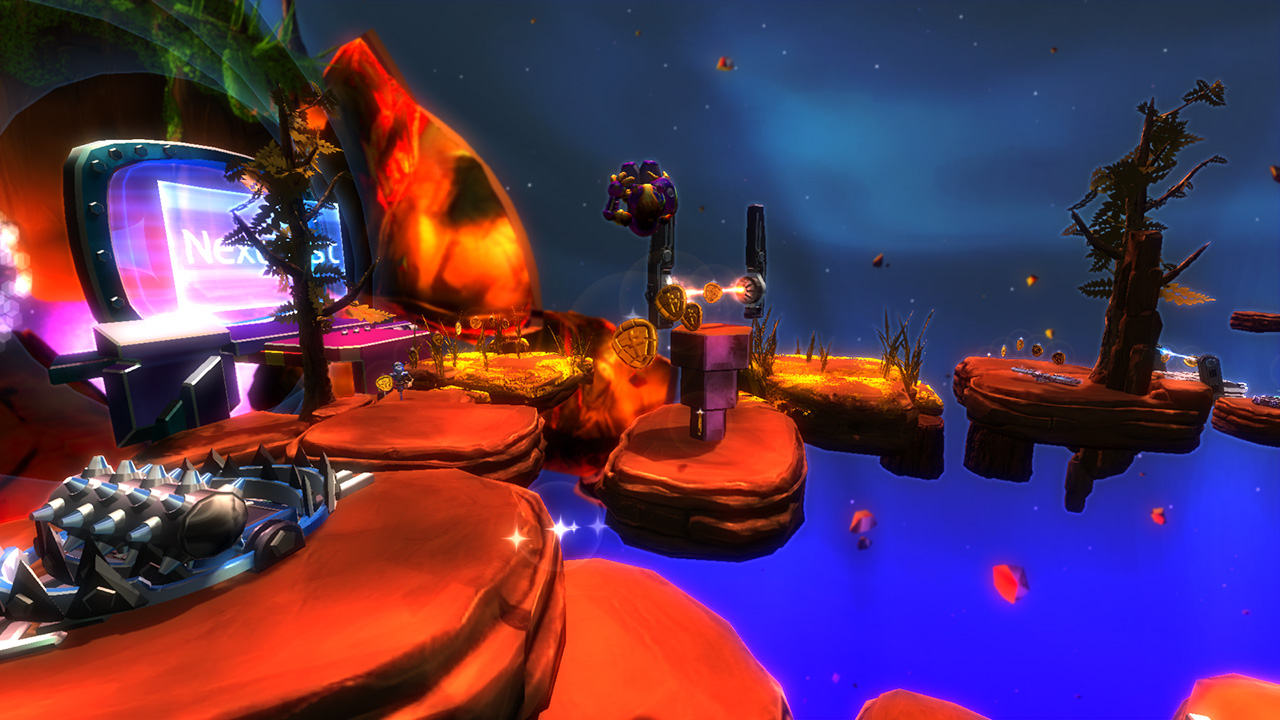 SwitchArcade Highlight!
This one seems pretty cool. It's part roguelite, part 3D platformer, and part auto-runner. Run and jump your way through procedurally-generated 3D worlds, collecting goodies and trying to beat each stage. If you run out of lives, you have to start the whole thing over again. That makes what could be a relatively short game into something entirely more time-consuming. There are lots of unlockable parts and abilities, so as long as you keep playing you should have an easier time of things sooner or later. If you enjoy the challenging gameplay of some of the tougher 3D Mario game levels and don't mind the roguelite twist, this could be one to pick up.
Vasara Collection ($9.99)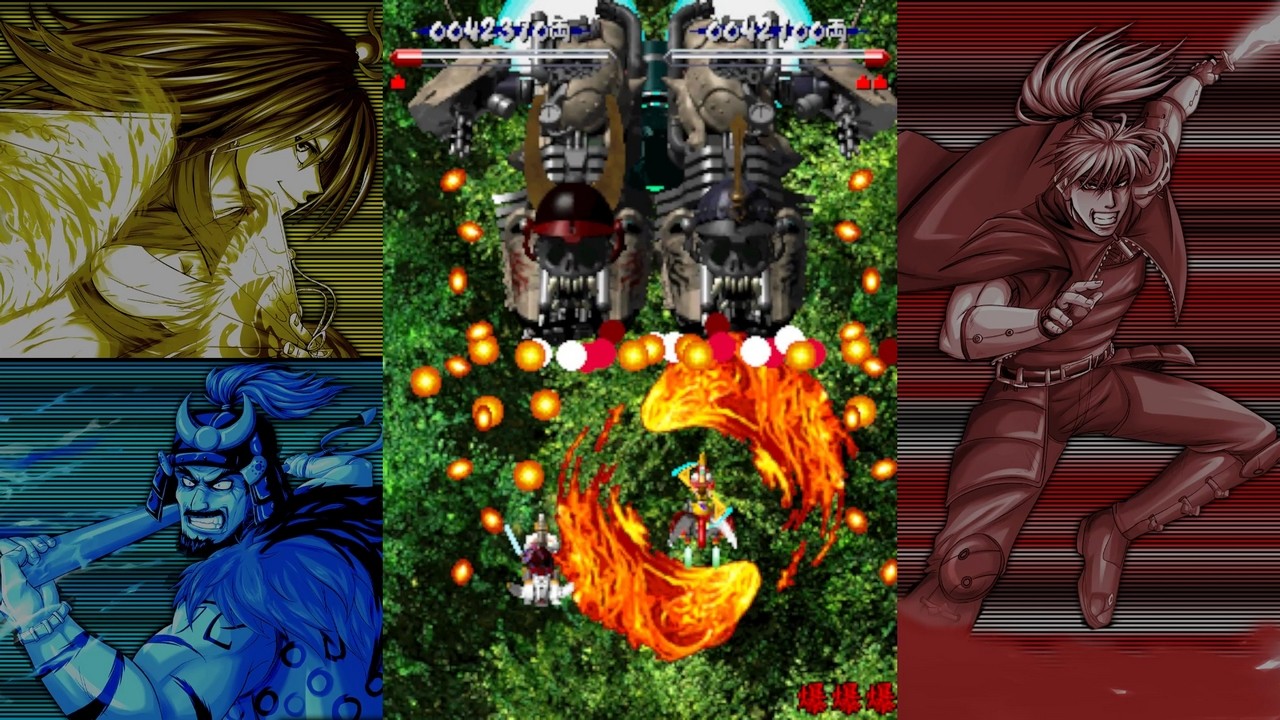 SwitchArcade Highlight!
If you enjoy vertical scrolling shoot-em-ups and haven't played these Visco classics, you're in for a treat. This gets you nice versions of both of the original Vasara games, which combine shooting action with a Warring States-period Japan theme to create something quite unique. One of the key gimmicks is that your character can use a melee attack, which can erase bullets and deal heavy damage to foes. You have to charge it up, however, which leaves you defenseless while the attack readies. You can bump into most enemies without taking damage, though, so all you really need to do is avoid their bullets. I don't know, they're cool shooters. But this collection also includes a special new version that remixes elements of both games and presents a spiffy 3D game where up to four players can join in simultaneously. For the price, this is an awesome value. I'll be reviewing this one soon, but if you like shoot-em-ups you won't be sad with Vasara Collection.
Ittle Dew ($9.99)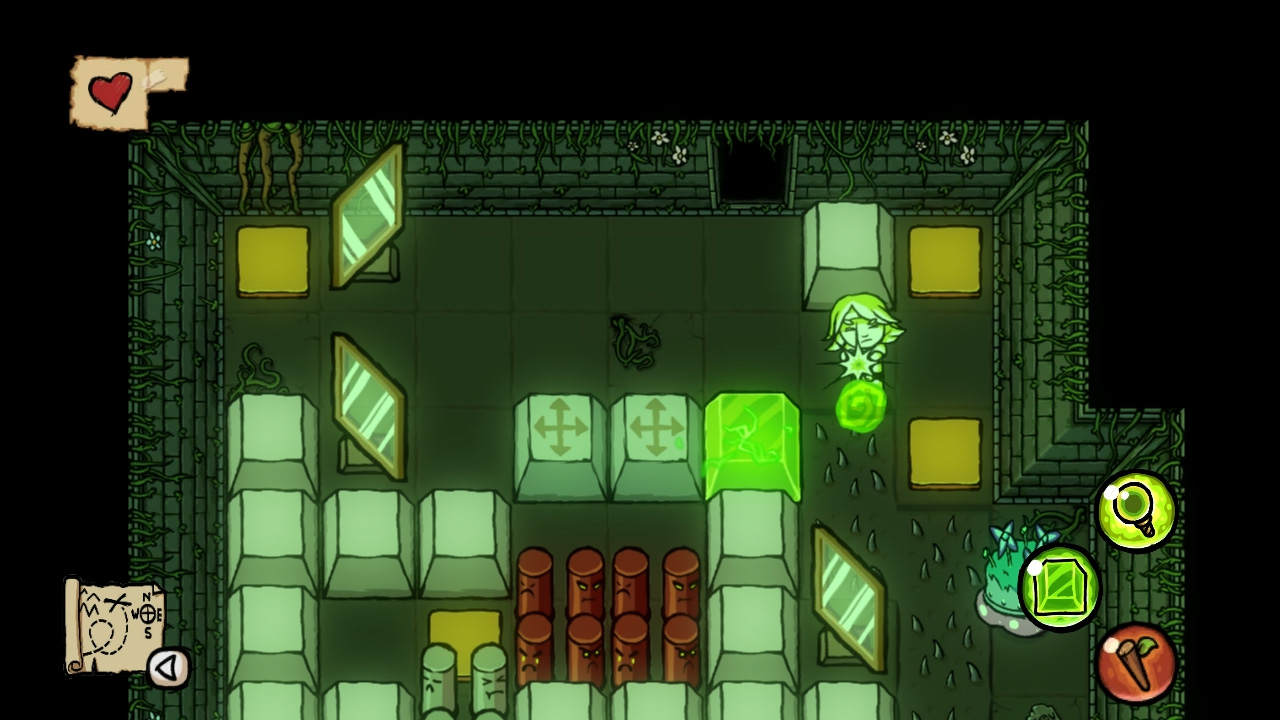 SwitchArcade Highlight!
Ittle Dew 2 has been out on the Switch for pretty much forever, but the first game is only just now coming. So what should you expect if you've already played the sequel? Well, expect something a lot smaller and more streamlined. This was originally on mobile, and it was a great fit for the platform in concept if not in controls. That's why I'm excited about this port, because one of the biggest beefs I had with Ittle Dew's brief but pleasant romp was how poor the virtual controls were. This version obviously solves that problem with a nice helping of real buttons. Otherwise, it's the same short, sweet adventure game, loaded up with fun puzzles and amusing dialogue. If you liked the second game, you'll probably be a little surprised at how big a jump was made between the first game and that sequel, but I think you'll still enjoy yourself in the end.
Beholder 2 ($14.99)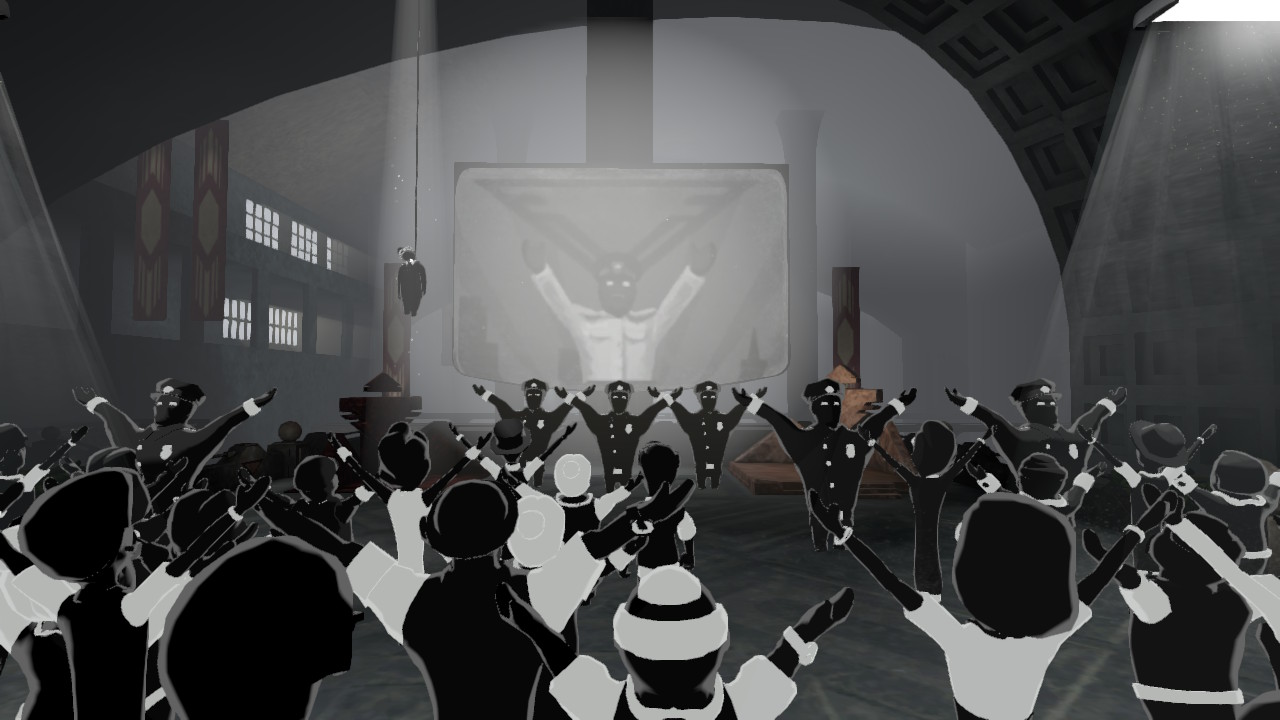 This follow-up to the popular original hits a lot of the same notes while presenting a whole new scenario. You've recently been employed by the authoritarian Ministry that oppresses everyone it doesn't kill. You have to do your job, make enough money to live, and try to climb up the ladder by whatever means you deem appropriate. Have a co-worker who is getting in the way of your promotion? Plant something illegal on their desk and let nature sort it out. This is a point-and-click game with lots of mini-games that mostly run like clickers. Some people don't like this game as much as its predecessor, but it seems to be generally well-liked by most.
Cryogear ($19.89)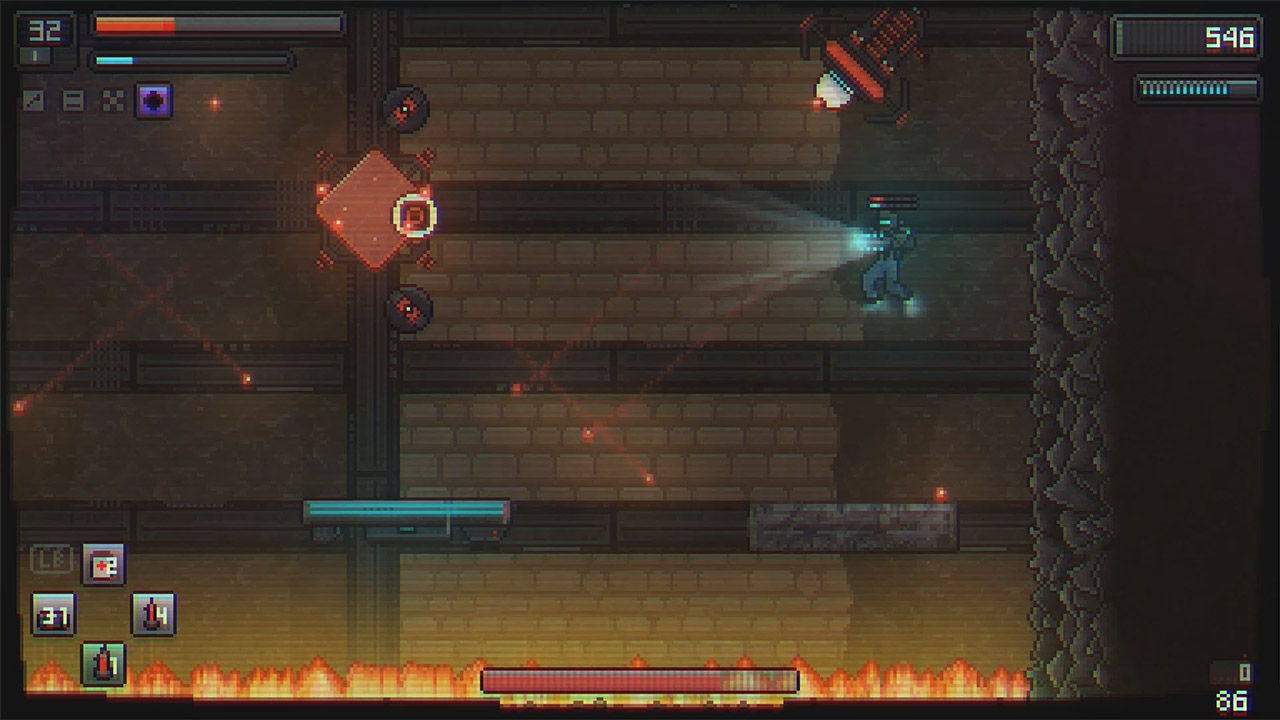 Got room on your plate for another Metroidvania? I'm not sure how good Cryogear is as I haven't had a chance to play it and can't find any impressions on it, but it was made by a lot of the same people behind the pretty good 2015 shoot-em-up Steel Rain. That's at least a little encouraging. As these sorts of affairs go, this one seems to have quite a lot of elements to dig into. Plenty of weapons, abilities, and items, and some nice crunchy RPG mechanics to enjoy as you explore and fight your way through more than fifty areas. If I find it special one way or the other, I'll let you all know.
Arcade Archives Vs. Gradius ($7.99)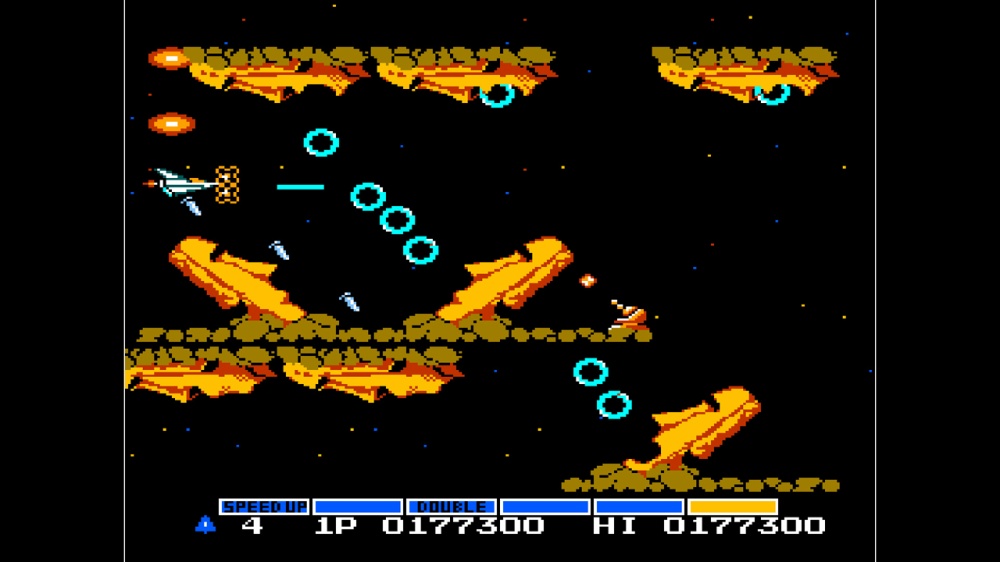 I know what some of you are thinking: that looks a hell of a lot like the NES version of Gradius. And it is! Kind of! This is Vs. Gradius, an arcade version of the NES version of Konami's arcade hit. It's almost exactly the same as the NES version that you can play for free in the NES Nintendo Switch Online app, with only a couple of differences. First, all the cheats have been disabled. Second, if you manage to finish the game, it loops back around to the first stage. The game doesn't get any harder on subsequent loops or anything, though. Well, I suppose this one is at least historically significant in that this is the first third-party Vs. System game we've seen released in the Arcade Archives. But with the NES version available in that app already and the superior arcade version packed in with seven other games for just twenty dollars in the Konami Arcade Classics set, I'm not sure who is going to want this.
Sales
Well, the new sales don't have anything particularly interesting in them at the time of writing, but I'm sure many more will come while I'm sleeping tonight. We'll get to those tomorrow, as usual. Do note that both Turok games are in the outbox and will be going off sale soon. It's the first sale for either of them, and while that's not remarkable in the case of the recently-released Turok 2, the first game had been out for a good while without any sales. It may be a while before you see another discount on them, so grab them if you want them.
New Games on Sale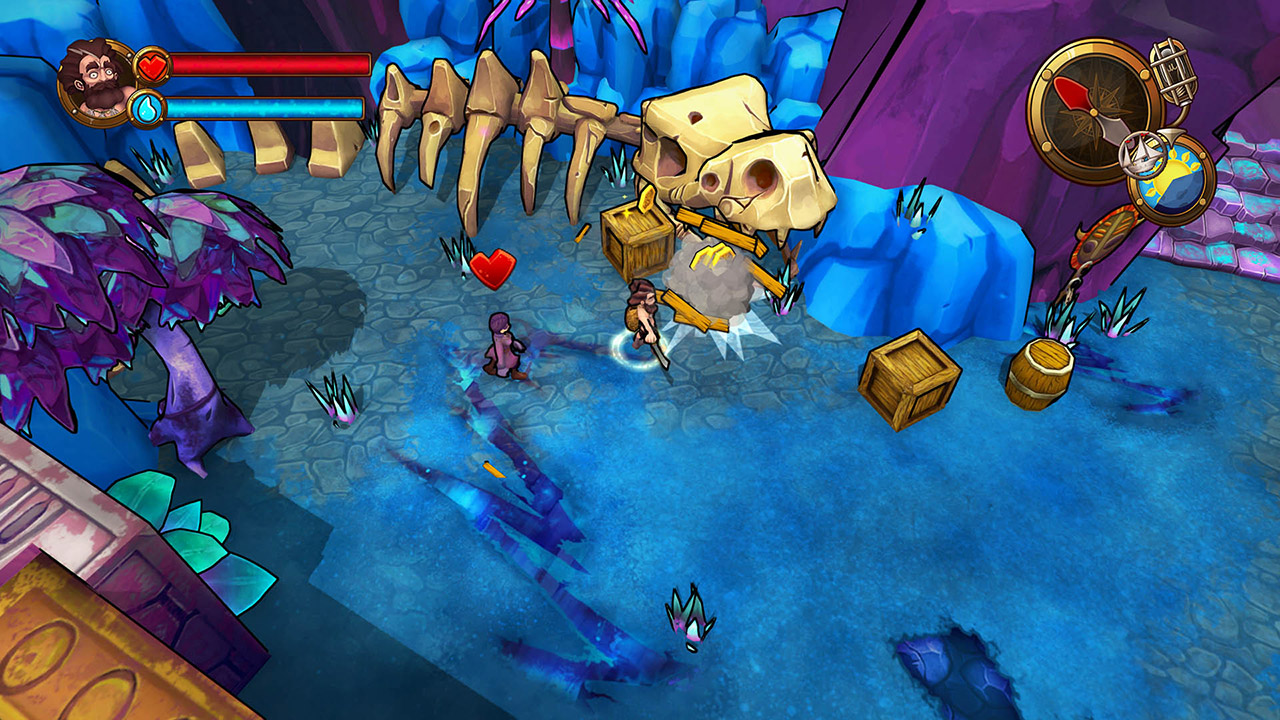 Lost Sea ($4.99 from $9.99 until 9/5)
Iro Hero ($3.89 from $12.99 until 9/5)
PAW Patrol: On a Roll! ($23.99 from $39.99 until 8/26)
Coffee Crisis ($3.33 from $9.99 until 9/5)
Blue Rider ($4.99 from $9.99 until 9/5)
Utopia 9 – A Volatile Vacation ($1.99 from $9.99 until 9/5)
Monster Energy Supercross 2 ($29.99 from $59.99 until 8/30)
Dreamworks Dragons Dawn of New Riders ($23.99 from $39.99 until 8/26)
UglyDolls: An Imperfect Adventure ($23.99 from $39.99 until 8/26)
Geki Yaba Runner Anniversary ($0.99 from $2.99 until 9/5)
Warlocks 2: God Slayers ($5.99 from $17.99 until 9/5)
Chiki-Chiki Boxy Pro Wrestling ($9.89 from $14.99 until 9/3)
Pantsu Hunter: Back to the 90s ($11.04 from $12.99 until 8/28)
Sales Ending Tomorrow, Friday, August 16th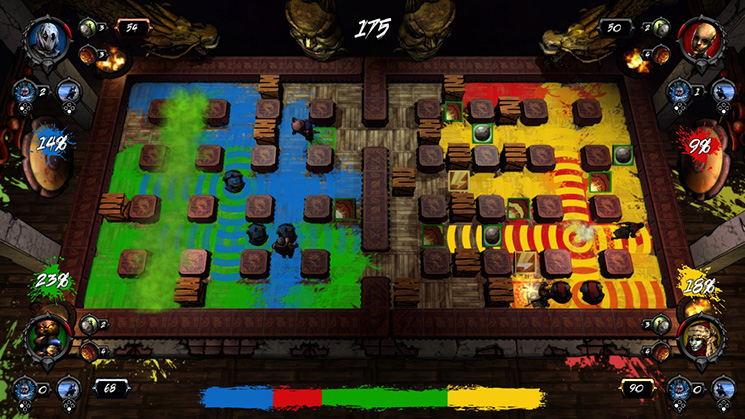 Brawl ($0.99 from $9.99 until 8/16)
Classic Games Collection Vol.1 ($3.49 from $4.99 until 8/16)
Escape from the Universe ($6.99 from $9.99 until 8/16)
Mimic Hunter ($2.49 from $4.99 until 8/16)
MotoGP18 ($11.99 from $39.99 until 8/16)
Portal Knights ($22.49 from $29.99 until 8/16)
Tiny Troopers Joint Ops XL ($6.49 from $12.99 until 8/16)
Turok ($14.99 from $19.99 until 8/16)
Turok 2: Seeds of Evil ($16.99 from $19.99 until 8/16)
That's it for today, friends. We'll be back tomorrow with the rest of this week's releases, along with some news and what I'm sure will be a lot of new sales. I want to say I'll have a review ready, but there are a lot of things I want and you know what the Stones have to say about that whole business. Anyway, apologies once again for the shorter article. I'll see you all tomorrow. As always, thanks for reading!