SwitchArcade Round-Up: 'Mighty Switch Force! Collection' Coming in July, 'Super Mario Maker 2' and Today's Other New Releases, the Latest Sales Info, and More
Hello gentle readers, and welcome to the SwitchArcade Round-Up for June 28th, 2019. This is the last edition of June for this year, with summer well and truly upon us. Yesterday saw a ton of new releases, and I regret to inform you that someone forgot to close the door and a whole bunch more have come in today. We've also got some news about a game we didn't know about, and some release dates for games we did know about. Round that out with the latest sales and you've got another big read today. Let's all go to the lobby!
News
'Mighty Switch Force! Collection' Switches on Switch on July 25th
WayForward's Mighty Switch Force! series got its start on Nintendo hardware, but soon ended up on a variety of platforms. The core idea behind most of the games involves switching background and foreground objects to make a path forward. They're fun action games with a satisfying puzzle element. And they're now coming, some would say as fated, to the Switch via the Mighty Switch Force! Collection, which includes four games for $19.99. You get Mighty Switch Force!, Mighty Switch Force! 2, Mighty Switch Force! Hyper Drive Edition, and Mighty Switch Force! Academy. The set launches on July 25th.
Fighting Game 'Fantasy Strike' Set for Launch Next Month
Sometimes I think back to the 1990s when I, like many others, was complaining about there being too many Capcom-style 2D fighters coming out. Oh, how I would pine for but a trickle of that flow I was once drowning in. But you know, it's better now than it was not so long ago. The only one that seems to be largely sitting out on the 2D fighter revival is Capcom itself, with Street Fighter 5 being basically the Alpha and Omega of its current output in the genre. That's why I was pretty happy to get a good look at Fantasy Strike, the upcoming fighter from Street Fighter 2 Turbo HD Remix lead designer David Sirlin. The guy really knows his fighting games, and it shows in all of the awesome features and new ideas packed into this game. Fantasy Strike is set to launch on July 25th at a price of $29.99.
'Disgaea 4 Complete+' and 'Atelier Ryza' Get Fall Release Dates
We've known about Disgaea 4 Complete+ and Atelier Ryza: Ever Darkness & the Secret Hideout, the latest releases in their respective series, for a little while now. The former was announced at E3 2019 and the latter had a separate announcement in Japan a little before that. We now know exactly when we can expect both games to show up on the Switch in North America. Coincidentally, they're arriving on the exact same day: October 29th. You'd best cancel your Hallowe'en plans, because you're going to be up to your eyeballs in RPG goodness of various types by the time the pumpkins are carved. It's a great problem to have, don't you think?
New Releases
Super Mario Maker 2 ($59.99, $69.99 w/Online Bundle)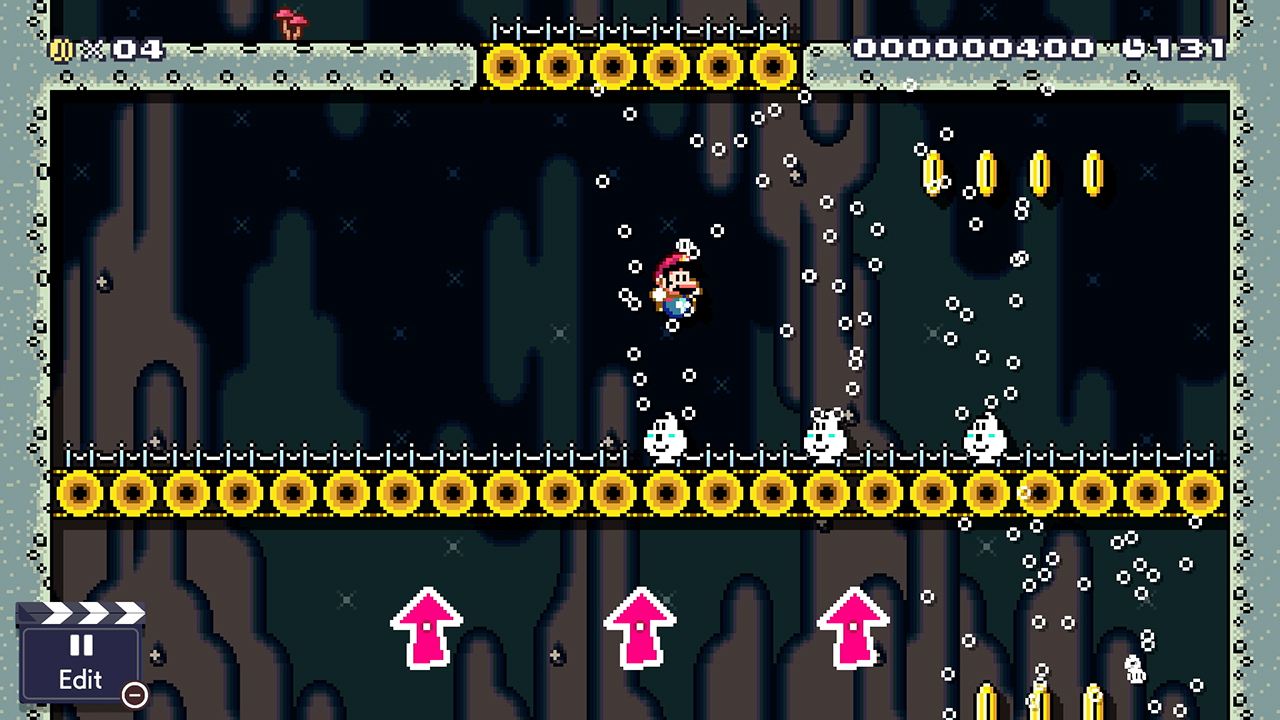 SwitchArcade Highlight!
Some games need a lot of explaining, but I somehow suspect that most of you are up to date on what Super Mario Maker 2 is. Make your own Mario levels in a variety of styles, then share them with the world. Or don't make anything and just download the levels made by everyone else and enjoy endless Mario content. Or don't download anything and just play the set of levels Nintendo included that basically add up to a full Mario game anyway. There's a world of choices in front of you, friends. If you like 2D Mario games, this is basically a must-have.
Terraria ($29.99)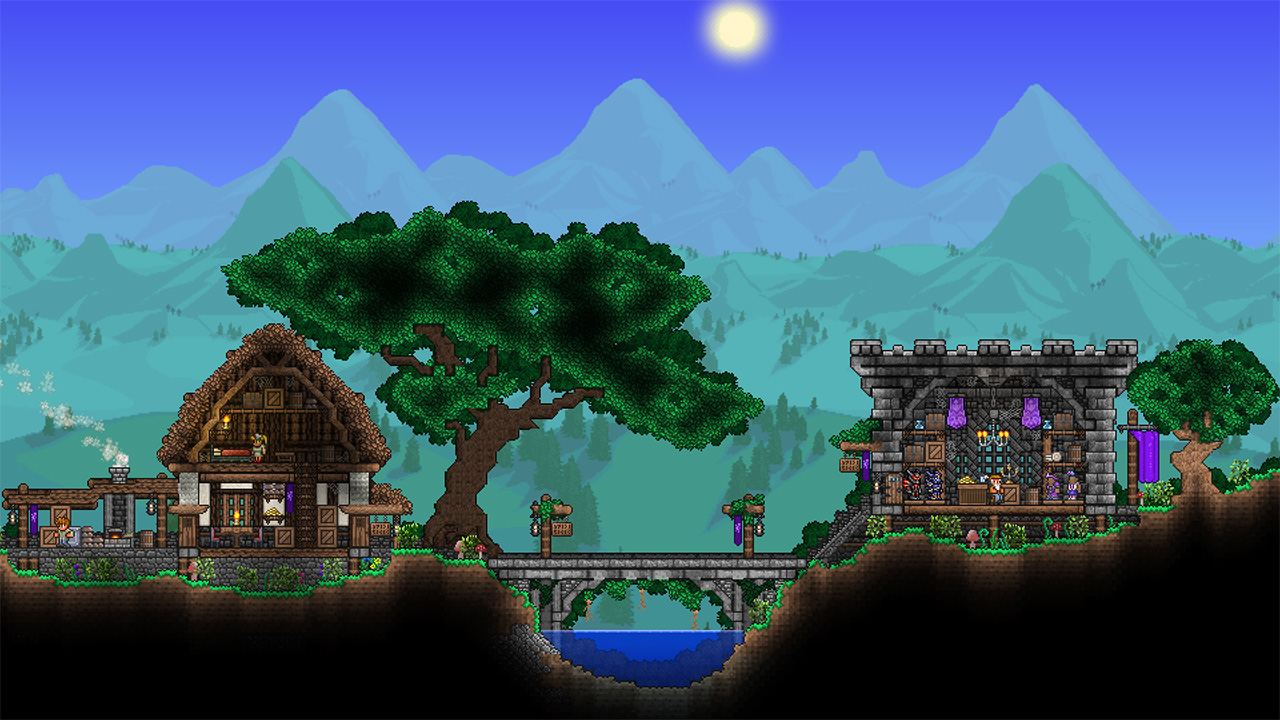 SwitchArcade Highlight!
You probably know this game, or at least know of it. This is a 2D crafting adventure game, and in that category it's probably the most well-known and successful. Gather materials, build things, make new equipment, fight enemies, level up, and kill bosses. It's ever so slightly more focused than something like Minecraft, and I think that's what makes it work. This Switch port is, unsurprisingly, quite good. I mean, Terraria ran well enough on much weaker hardware, so if there were any big problems here, I'd be quite concerned. I'll be doing a full review on this one in a few days for those who want all the little details.
Penguin Wars ($14.99)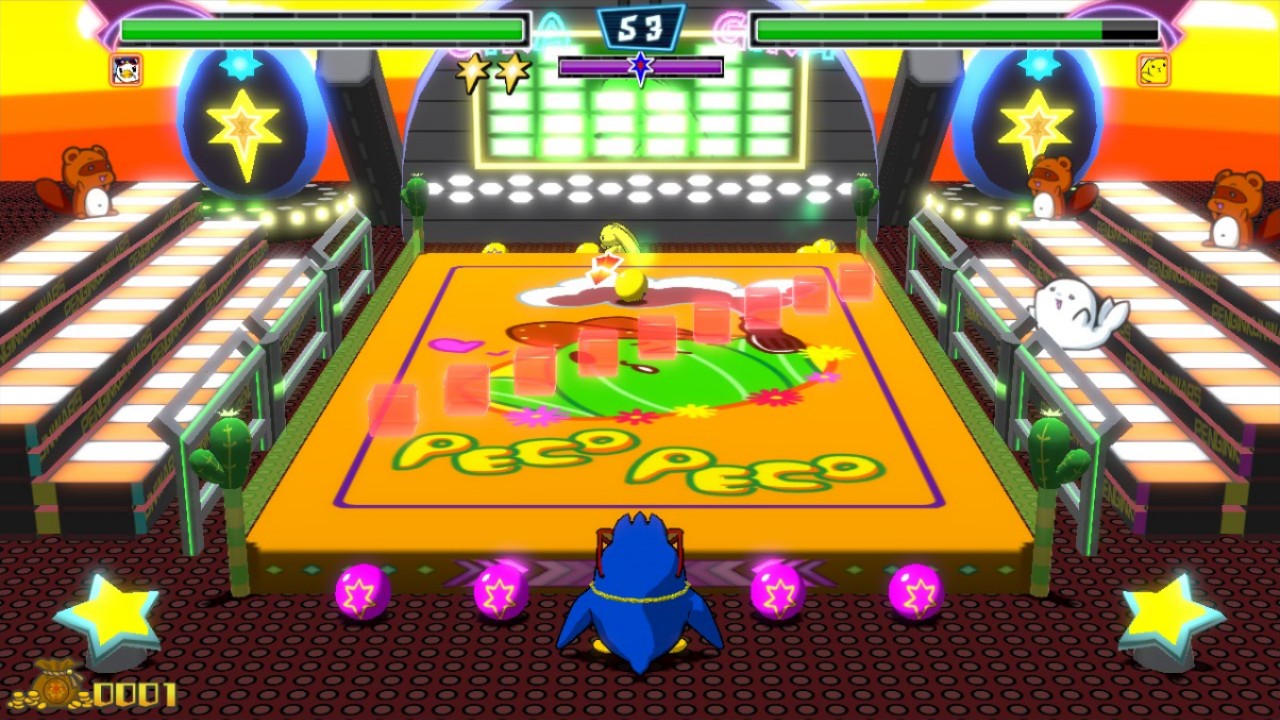 The original Penguin Wars has a genuine cult following, which is impressive given how few of its incarnations actually released outside of Japan. That was starting to look like the fate of this remake as well, since it came out for the Switch in Japan back in 2017. But no! Here it is, ready for anyone to enjoy. The premise is that you play a penguin who faces off across a table against various opponents. The idea is to whip balls at the other side, with the aim being to get all of the balls onto your opponent's side. Of course, they'll throw them back at you, so what you want to do is hit them with the ball to temporarily stun them and stuff the rest of the balls in. Simple, but tricky to pull off. Lots of fun, too. In addition to making everything look nicer, this version has new items and supports online play for up to four players. It's a good game, but you really do need human opponents to enjoy it in the long run.
Rally Rock 'N Racing ($9.99)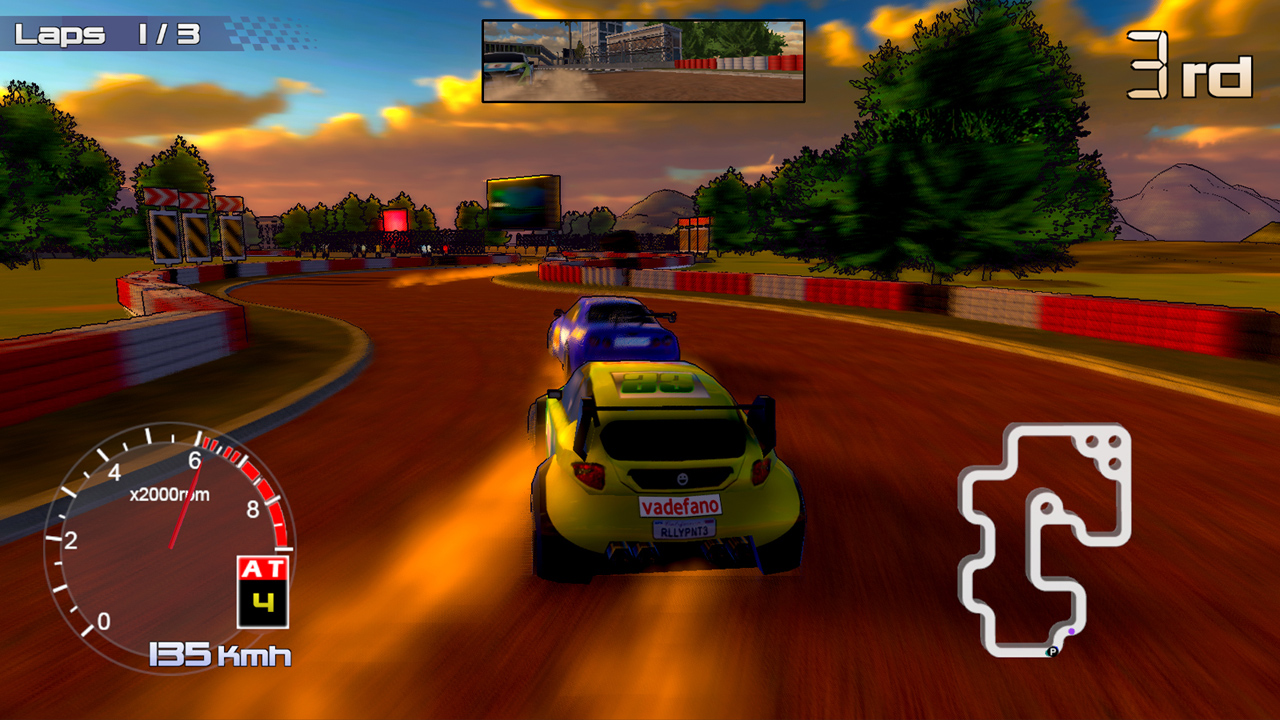 Though this is ostensibly in the same series as Rock 'N Racing Off Road, this game takes the action down to a more typical behind-the-car view. And rather than being a tribute to Super Off-Road, this is more of a nod to games like SEGA Rally. There's support for local multiplayer for up to four people, and you get a few different modes of play to poke around in if you're flying solo. I don't know, friends. It's a rather inexpensive racer from a developer with a spotty track record that is tipping its hat to one of the greatest arcade racers of all-time. Keep your expectations where they ought to be, I guess. At the very least, I think it's better than the last Rock 'N Racing game.
Another Sight ($39.99)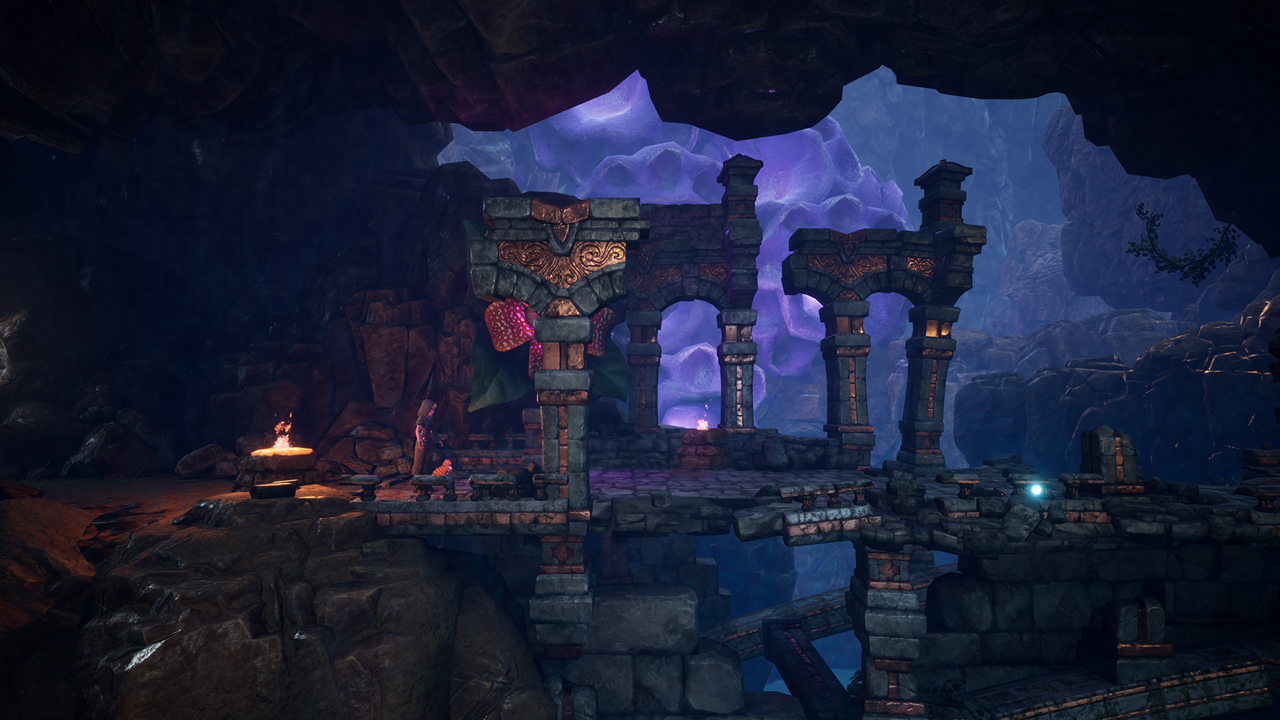 I appreciate the concept here a lot more than I do the game itself. This is a side-scrolling adventure game where you play as two protagonists. One is a visually-impaired girl named Kit, and the other is a cat named Hodge. When you're controlling Kit, most of the play area is completely dark. Only her immediate surroundings and sound sources are displayed. Hodge can see the whole picture, but he is just a cat and there are a lot of things he just can't do. There are some clever puzzles that take advantage of this rather unusual set-up, but the game unfortunately mixes in platforming and stealth sections that are clunky and frustrating in all the wrong ways. The story feels like it's on the verge of something profound at times, but it never really realizes its potential the way I'd have preferred. Add in the fact that the Switch version is more expensive than those on other platforms, and it's hard to recommend this.
Dobutsu Shogi World ($39.99)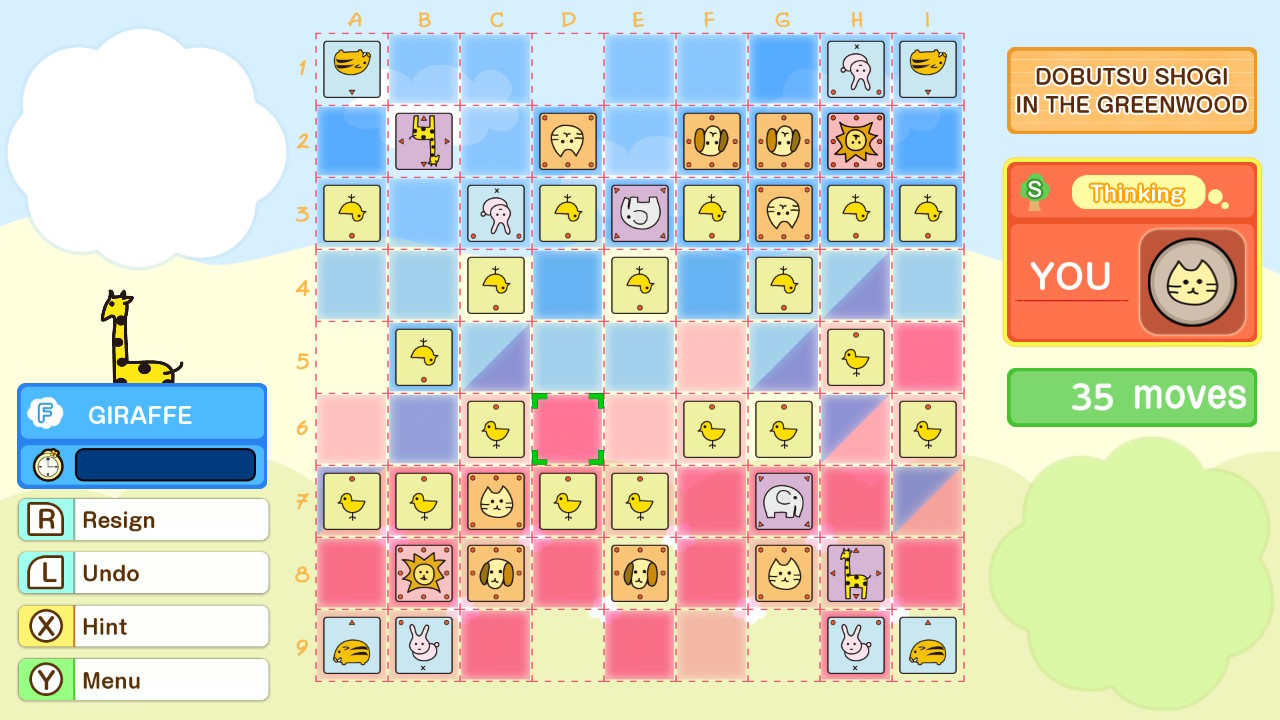 Well, if I had to pick the game I least expected to see pop up on the North American eShop out of nowhere, an animal-themed shogi game is pretty high on the list. If you're not familiar with shogi, it's basically a cousin of chess. Close enough to be familiar, yet different enough that you really do have to sit down and learn the new rules and strategies. In Japan, this game was likely aimed at young kids, in which case the colorful animal theme makes a lot of sense. But in a culture where the game isn't quite as pervasive, this can also serve as a nice way for beginners of any age to learn shogi. There are three versions of shogi included here, starting off with a simplified version and eventually working up to the real thing. You can play against another player if you like, or go against the computer. Not bad, but I'm not sure it's priced where it needs to be.
Attack of the Toy Tanks! ($4.99)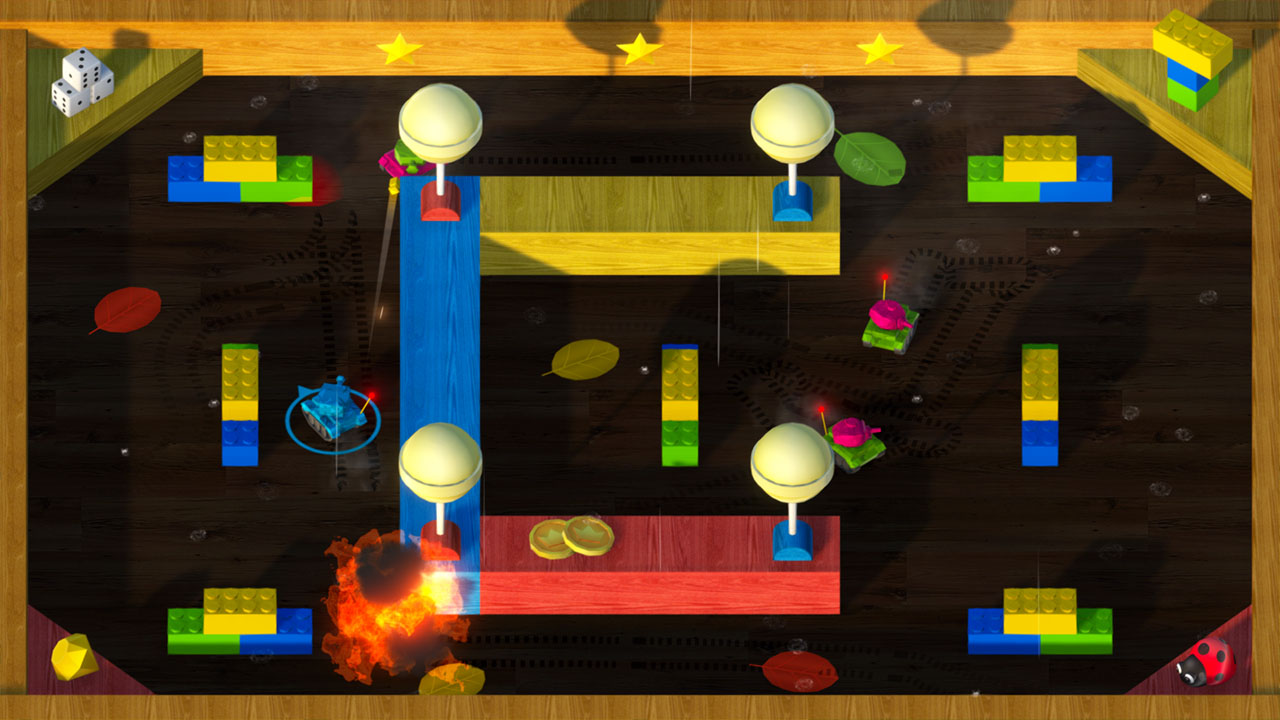 One would hope that if you were deciding to do an updated take on a game from 1977, you'd add at least as much to the gameplay as you would to the presentation. But that's not really the case with the latest game from Ratalaika Games, Attack of the Toy Tanks!. This is Atari Combat, more or less, but with a proper single-player mode and more modern graphics and sound. That even extends as far as only allowing two players locally as far as multiplayer goes. Guide your tank around the single-screen arenas and try to take out your opponent. These tanks are not very robust, and a single shot will do them in. The single-player mode has you going through 60 levels, and to the game's credit, some stages do introduce some gimmicks to try to keep things fresh. I can't say it succeeds. It's about as fun as the original Combat, but not much more than that. For five bucks, maybe that's enough.
Maddening Euphoria ($1.00)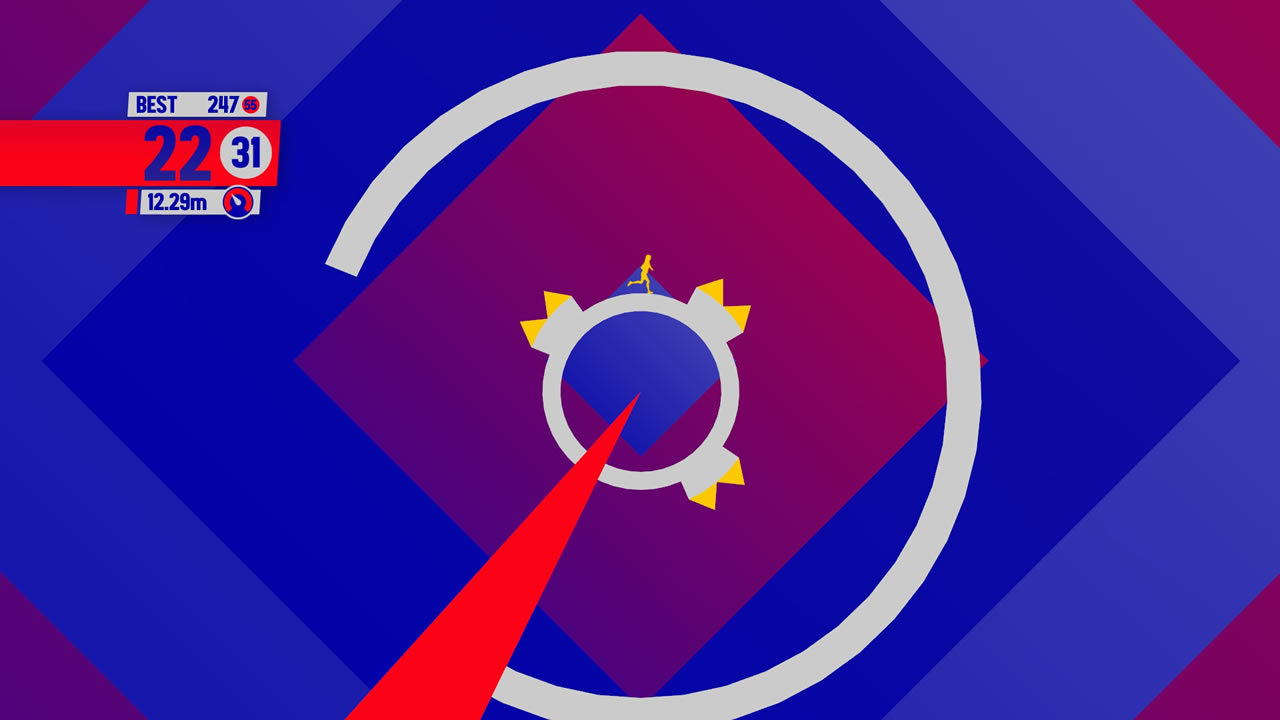 Let me start by saying that this game is a dollar. It doesn't have to do a whole lot to get a passing grade, in other words. So what is it? Well, it's a stylish runner/platformer where you keep running around in ever-expanding and ever-changing circular patterns. You'll die quickly and frequently. If you're into chasing high scores, you'll probably get your money's worth out of this game rather soon. It's more potato chips than art, but it at least looks and sounds nice enough and isn't hard on your wallet.
Spell Casting: Purrfectly Portable Edition ($9.99)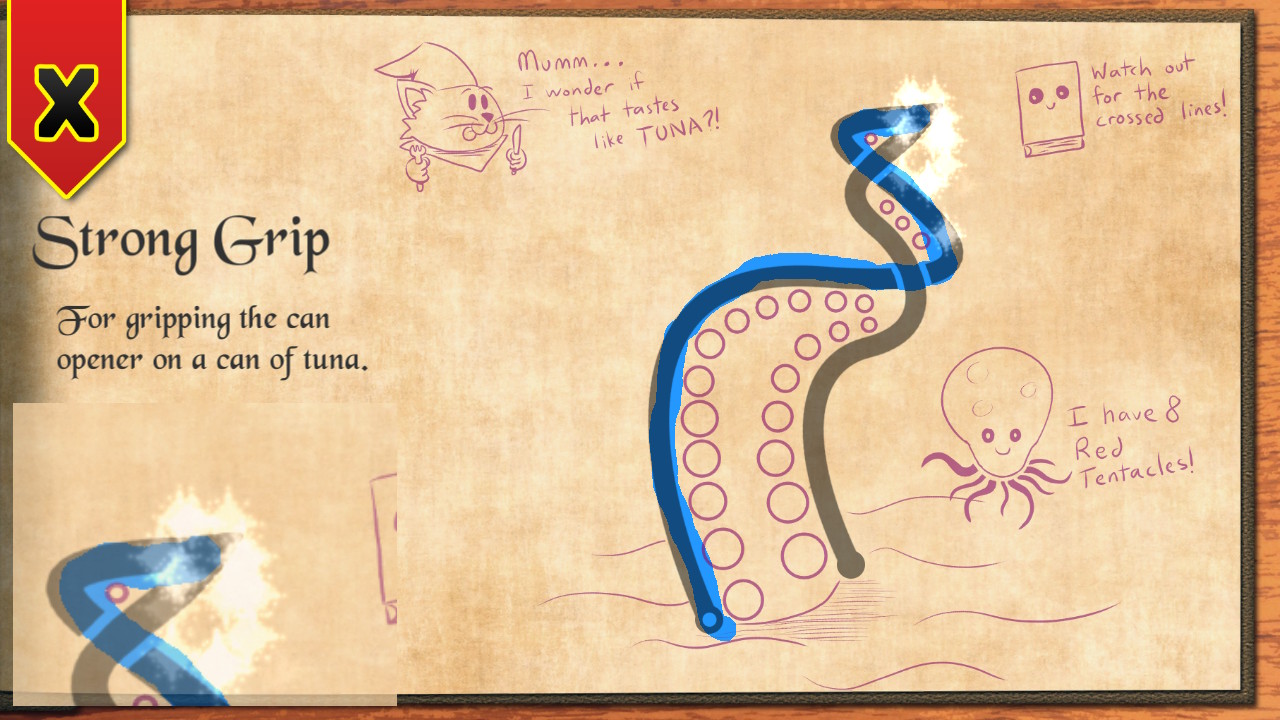 Hmm. Spell Casting is a port of a computer game where you have to practice and use magic spells by tracing a line with your mouse. I honestly expected this to be easier with touch controls, but it's really quite fussy and strict about how you trace the lines even if you can remember the right way to do it. Anyway, you can practice each spell to your heart's content with a line to trace, but passing each spellbook's test will require you to keep it sorted with only a few dots to jog your memory. The best part of the game is all of the little pictures and doodles on each page of the spellbooks. Very cute and sometimes quite funny. But the gameplay itself starts off a little dull and shifts pretty hard into frustration after the drawings get complicated. I'll expand on this a bit more in a review later.
Real Drift Racing ($4.99)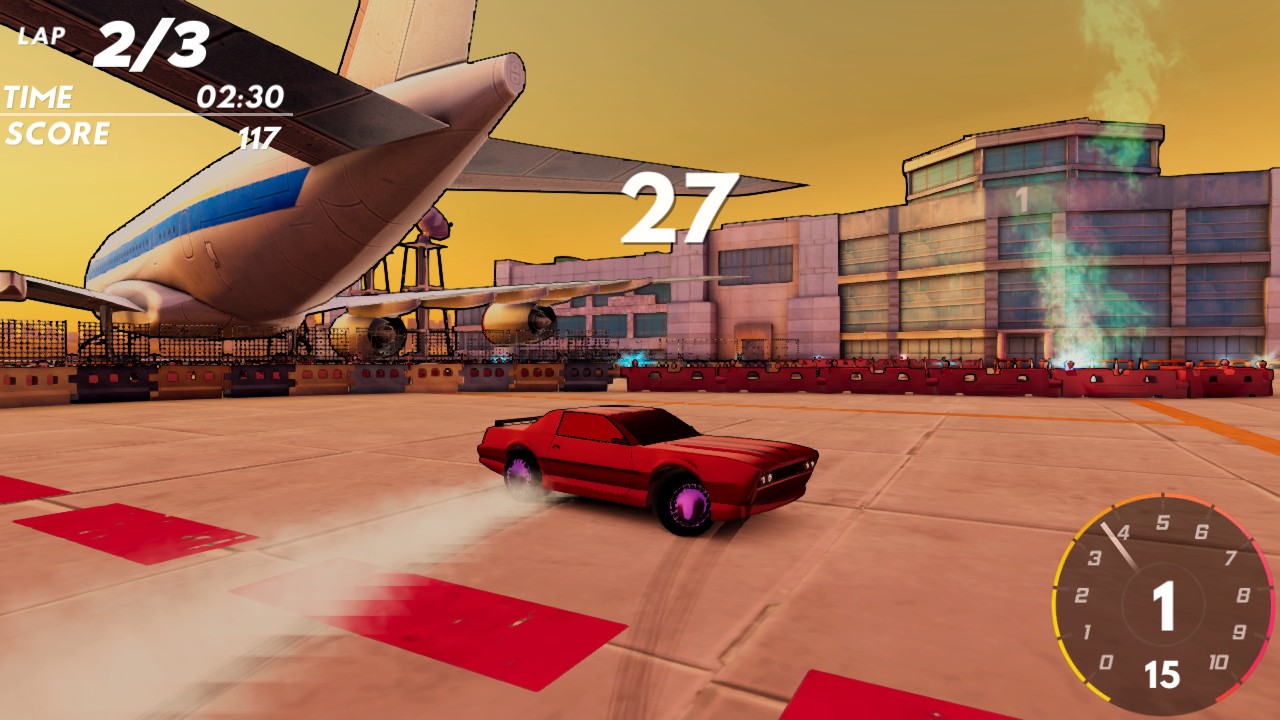 I did a lot of digging and couldn't turn up much about this game or its publisher. So I'm not really sure what to say here. It's highly likely this game is a port from another platform, as its assets and icon don't look quite right, if you know what I mean. None of the games I can find that share its title appear to be the same thing, either. Well, whatever. It's a five dollar racing game that supports splitscreen multiplayer and has 12 tracks and customizable cars. Its store description touts its "amazing 3D graphics, mind blowing music and sound effects", and I think we can put the first third of that statement to bed just by looking at the screens. I can't imagine this being a good use of your time or money, but it's up to you.
Headball Soccer Deluxe ($4.99)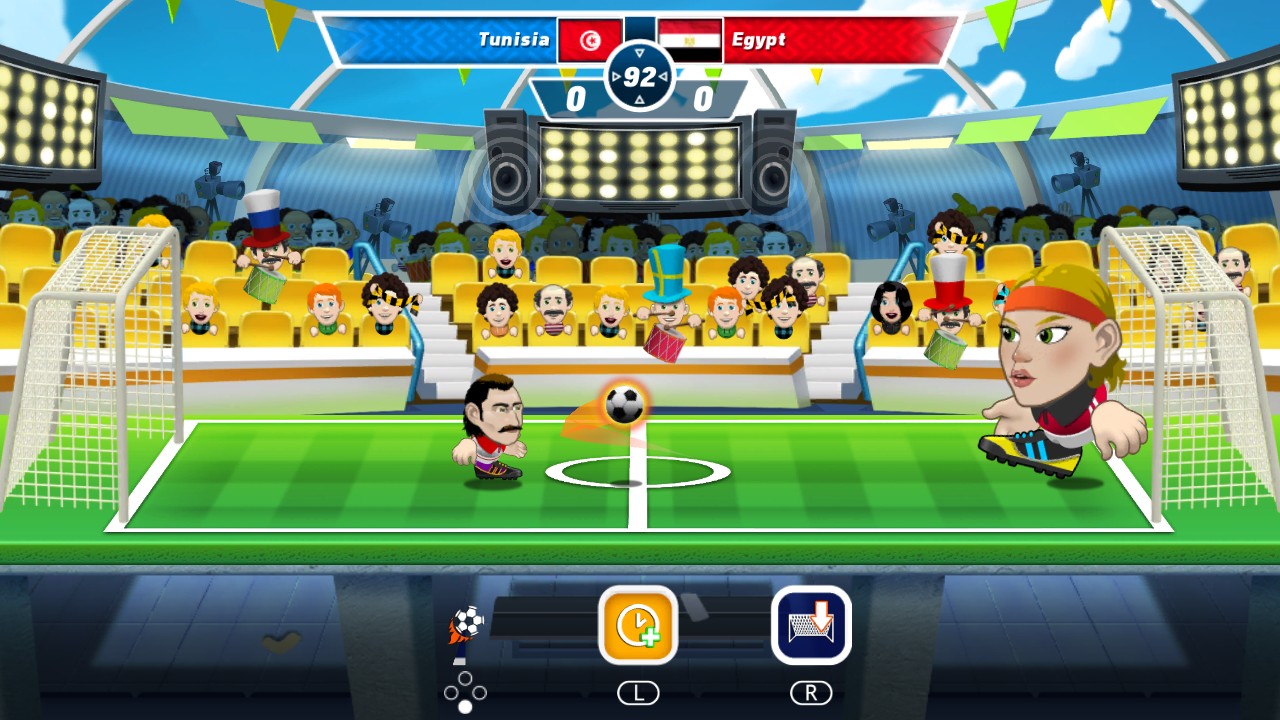 This comes from the same publisher as Real Drift Racing, and it looks equally, um, modest in scope? Headball Soccer Deluxe is a take on a popular style of Flash soccer game that sees players facing off from a side-view with just one player each. Move your player around and try to get the ball into the other player's goal. There are some special items you can use to create an advantage for yourself. You can play against the computer opponent in a number of tournaments, or play against another human locally. Again, I'm not sure this is really something I'd want to buy or play on my Switch, but the basic concept is enjoyable enough in short bursts, so I could imagine some people feeling differently from me.
Sales
As is usual for a Friday, we've got a lot of new sales today. There are lots of interesting games included, but I'll mention just a few to narrow down the options for those who can't decide. First of all, Ninjin: Clash of Carrots for $0.99 is a great deal for those who enjoy arcade-style action games. Quest of Dungeons is a pretty fun RPG in spite of its humble presentation, and that discount makes it an easy recommendation. Gunman Clive HD Collection doesn't have a huge price cut, but even at full price it's already a tremendous value, so feel free to grab that as well. As for the outbox, we're seeing that Australia/New Zealand developer sale wind down, so it's probably time to act on anything you really wanted from that selection.
New Games on Sale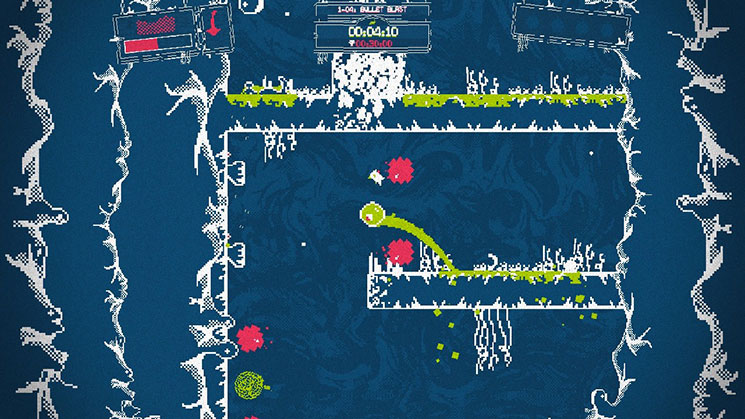 Slime-san ($5.99 from $11.99 until 7/11)
Troll and I ($7.49 from $29.99 until 7/11)
Quest of Dungeons ($4.49 from $8.99 until 7/11)
Earth Atlantis ($5.99 from $14.99 until 7/11)
Super Beat Sports ($10.49 from $14.99 until 7/11)
DragonFangZ ($12.49 from $24.99 until 7/17)
The Next Penelope ($1.99 from $12.99 until 7/11)
Pic-a-Pix Deluxe ($3.99 from $7.99 until 7/11)
Bridge Constructor Portal ($7.49 from $14.99 until 7/11)
Spy Chameleon ($5.59 from $7.99 until 7/11)
Word Search by POWGI ($3.99 from $7.99 until 7/11)
The Infectious Madness of Doctor Dekker ($7.79 from $12.99 until 7/11)
Fill-a-Pix: Phil's Epic Adventure ($3.99 from $7.99 until 7/11)
The Inner World ($4.79 from $11.99 until 7/11)
The Inner World – The Last Wind Monk ($7.49 from $14.99 until 7/11)

Toby: The Secret Mine ($2.39 from $11.99 until 7/11)
In Between ($0.95 from $11.99 until 7/11)
Super Blackjack Battle 2 Turbo ($1.19 from $7.99 until 7/11)
Into the Breach ($7.49 from $14.99 until 7/9)
Ninjin: Clash of Carrots ($0.99 from $14.99 until 7/11)
Animated Jigsaws: Japanese Women ($4.99 from $9.99 until 7/11)
Big Buck Hunter Arcade ($7.49 from $29.99 until 7/17)
Tied Together ($2.99 from $14.99 until 7/11)
Nickelodeon Kart Racers ($19.99 from $39.99 until 7/17)
Word Puzzles by POWGI ($4.99 from $9.99 until 7/11)
Nidhogg 2 ($8.99 from $14.99 until 7/11)
Word Sudoku by POWGI ($3.99 from $7.99 until 7/11)
Super Treasure Arena ($1.49 from $9.99 until 7/11)
Pic-a-Pix Pieces ($3.99 from $7.99 until 7/11)
BQM -BlockQuest Maker- ($9.99 from $14.99 until 7/10)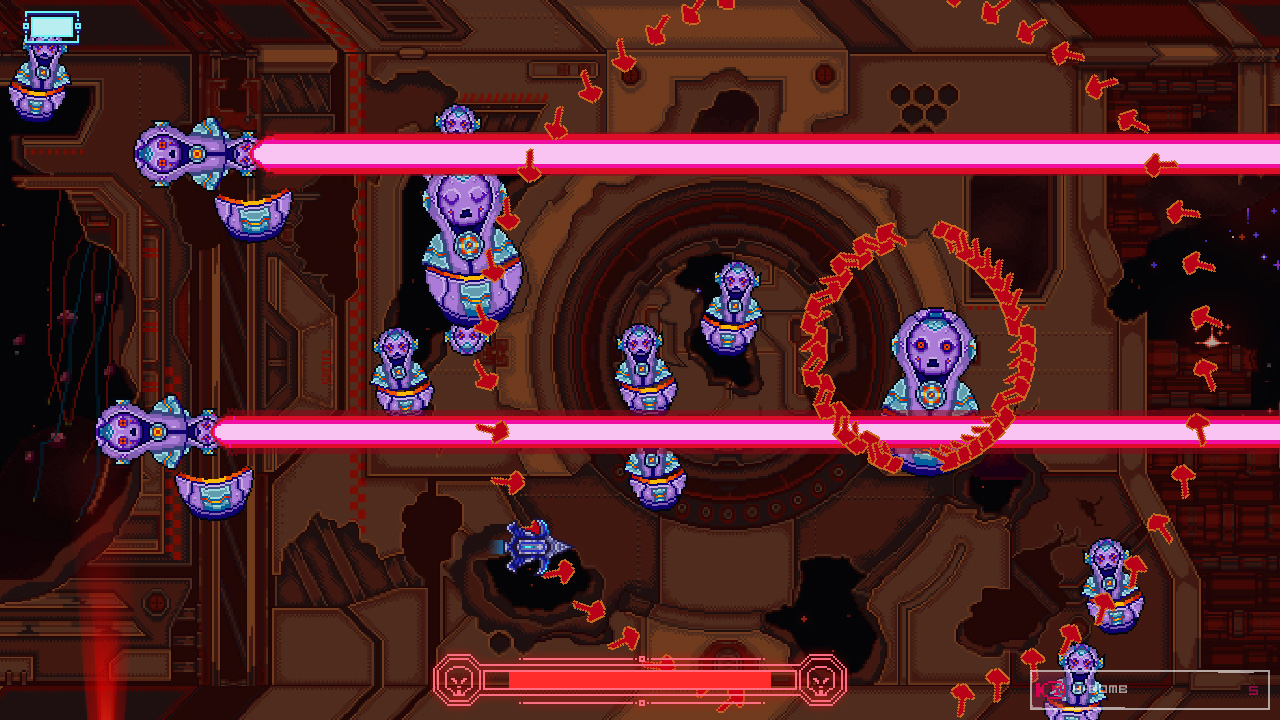 Stellar Interface ($9.74 from $12.99 until 7/4)
Gunman Clive HD Collection ($3.19 from $3.99 until 7/11)
Degrees of Separation ($7.99 from $19.99 until 7/11)
American Ninja Warrior: Challenge ($19.99 from $39.99 until 7/17)
Block-a-Pix Deluxe ($3.99 from $7.99 until 7/11)
Windscape ($13.99 from $19.99 until 7/11)
Snow Battle Princess Sayuki ($7.50 from $15.00 until 7/11)
Truberbrook ($22.49 from $29.99 until 7/11)
Thief Simulator ($13.39 from $19.99 until 7/17)
Ragtag Adventurers ($4.99 from $9.99 until 7/11)
Human Rocket Person ($4.49 from $4.99 until 7/11)
Lines X ($0.74 from $0.99 until 7/11)
Bitlogic – A Cyberpunk Arcade Adventure ($5.89 from $6.99 until 7/11)
Asdivine Dios ($11.69 from $12.99 until 7/4)
Klondike Solitaire ($4.49 from $8.99 until 7/18)
Sales Ending This Weekend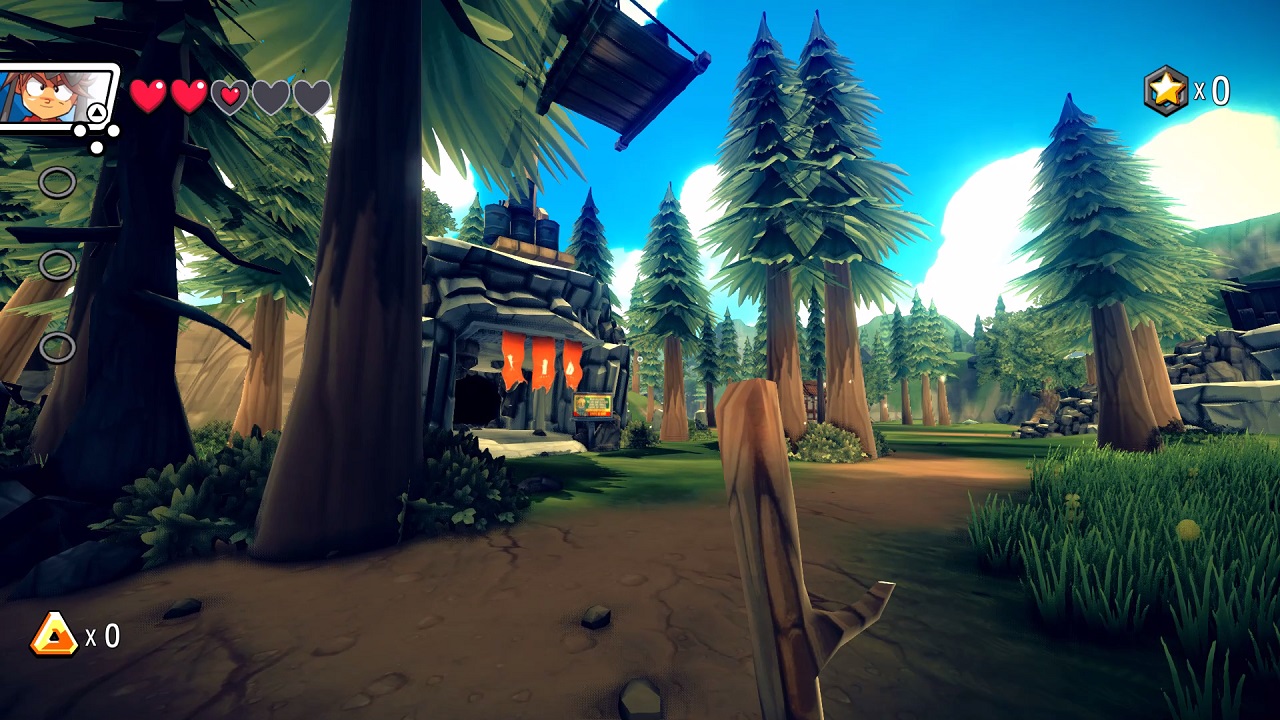 Away: Journey to the Unexpected ($11.99 from $16.99 until 6/29)
CricktoGame ($3.84 from $5.49 until 6/29)
Mars or Die! ($9.99 from $19.99 until 6/29)
Otto ($2.49 from $4.99 until 6/29)
Parallel ($2.99 from $9.99 until 6/29)
Super Inefficient Golf ($3.99 from $7.99 until 6/29)
Blood Waves ($7.99 from $9.99 until 6/30)
Cake Laboratory ($2.39 from $2.99 until 6/30)
Cinders ($15.99 from $19.99 until 6/30)
Crashbots ($7.99 from $9.99 until 6/30)
Darkest Hunter ($1.06 from $5.30 until 6/30)
Deep Ones ($2.99 from $4.99 until 6/30)
Demetrios – The BIG Cynical Adventure ($5.99 from $9.99 until 6/30)
Drowning ($2.09 from $2.99 until 6/30)
Framed Collection ($4.99 from $9.99 until 6/30)
My Memory of Us ($11.99 from $14.99 until 6/30)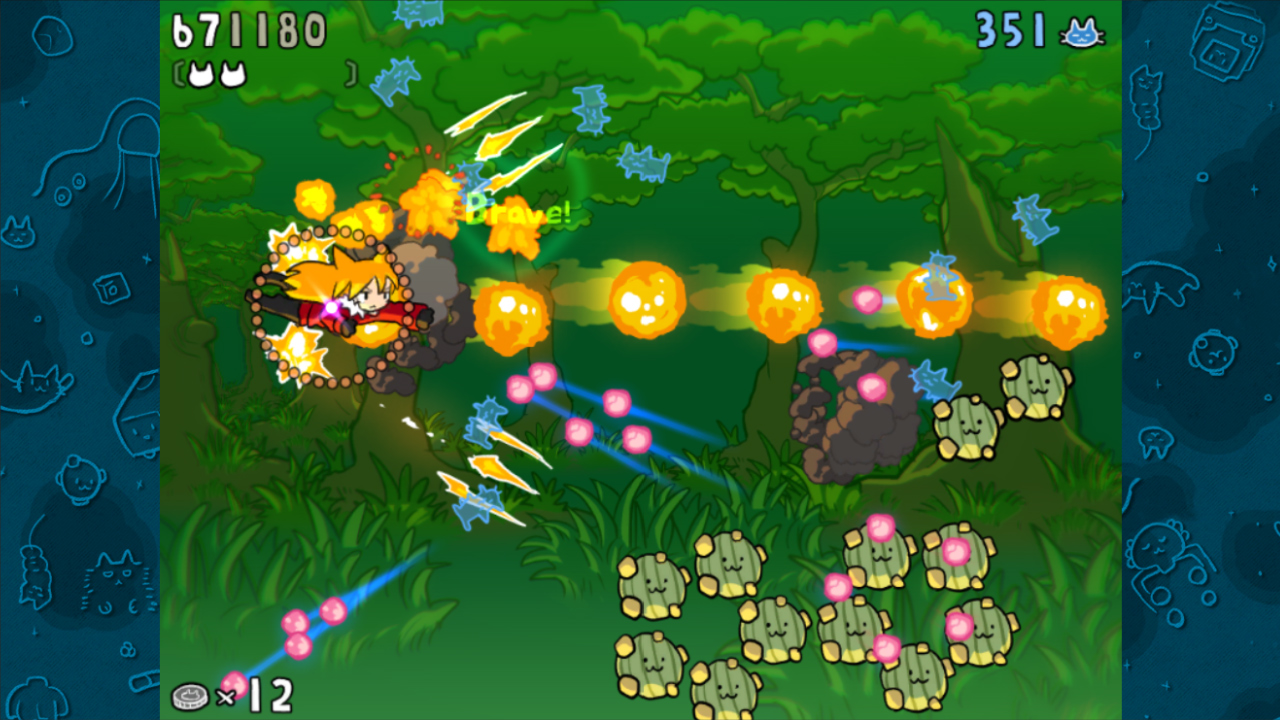 Neko Navy ($9.74 from $12.99 until 6/30)
Perception ($3.99 from $19.99 until 6/30)
Riddled Corpses EX ($7.49 from $9.99 until 6/30)
RIVE: Ultimate Edition ($7.49 from $14.99 until 6/30)
Shadow Bug ($4.04 from $8.99 until 6/30)
Sigi ($2.99 from $4.99 until 6/30)
Super One More Jump ($1.40 from $6.99 until 6/30)
Swords & Soldiers ($3.74 from $7.49 until 6/30)
The Escapists 2 ($9.99 from $19.99 until 6/30)
The Escapists Complete Edition ($7.49 from $14.99 until 6/30)
Timber Tennis: Versus ($1.39 from $1.99 until 6/30)
Toki Tori ($2.49 from $4.99 until 6/30)
Toki Tori 2+ ($7.49 from $14.99 until 6/30)
Xenon Valkyrie+ ($6.99 from $9.99 until 6/30)
Zombie Panic in Wonderland DX ($7.50 from $8.99 until 6/30)
That's what's good for today, friends. Looking ahead to next week, we've got games like Red Faction Guerrilla, Dream Daddy, Clannad, Stranger Things 3, and What Remains of Edith Finch to look forward to among many other games. In other words, the Switch train will not be slowing down for your precious summer vacation. Best to just enjoy the ride. Have a great weekend and, as always, thanks for reading!