'Fighting EX Layer Alpha' is a mobile entry in the 'Fighting EX Layer' franchise that is available right now for free on the App Store and Google Play
Japanese developer Arika released Fighting EX Layer on PlayStation 4 as a spiritual successor to the Fighting Layer and Street Fighter EX franchises early last year. It was then ported to PC and has quite the cult following on both platforms. Today is April Fools' Day in many parts of the world (it might not be in your timezone yet) and Arika has an April Fools' Day game available now. Watch a video announcing that below:
Fighting EX Layer Alpha is a mobile game for both iOS and Android featuring no analog controls. It has been built for touchscreens and feautures four playable characters. I love when developers take April Fools' Day seriously and actually release playable versions of their games designed for fun. The characters playable are Darun, Allen, Skullomania, and Blair.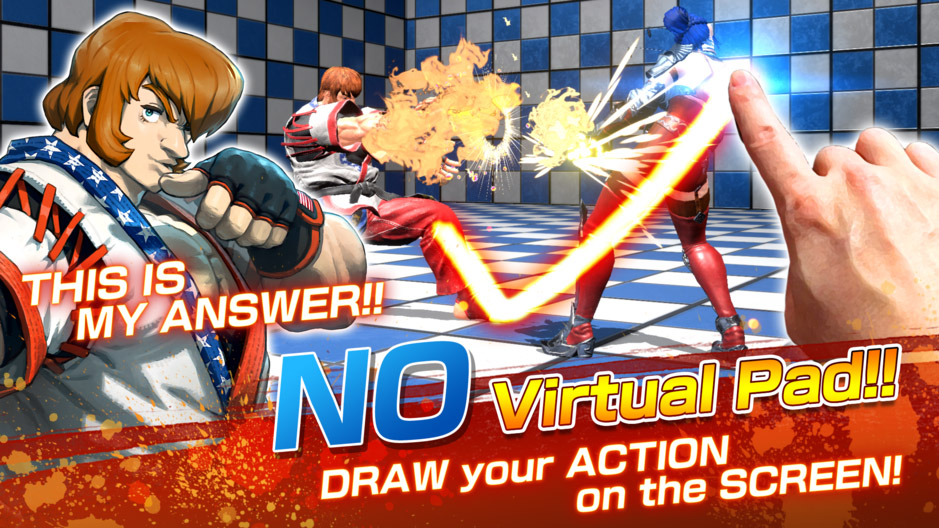 To play Fighting EX Layer Alpha, you need an iPhone 6S or later, iPad Air 2 or later, iPad mini 4 or later, or iPad Pro and iOS 11 or later. Fighting EX Layer Alpha is available now on the App Store and Google Play for free. Have you played the PS4 or PC version of Fighting EX Layer?
[Source: Gematsu]