SwitchArcade Round-Up: 'Assassin's Creed III Remastered' Info, 'Skulls of the Shogun' Coming to Switch, 'RICO' and Today's Other New Releases, and More
Hello gentle readers, and welcome to the SwitchArcade Round-Up for March 14th, 2019. Another week has come and almost gone, which means we've got a full plate of new releases to check out today. In addition to the usual summaries of all the new games, we've also got quite a bit of interesting news to look at today as well. All that, plus the usual sales information. Let's go for the goal!
News
What's New in 'Assassin's Creed III Remastered' for Switch?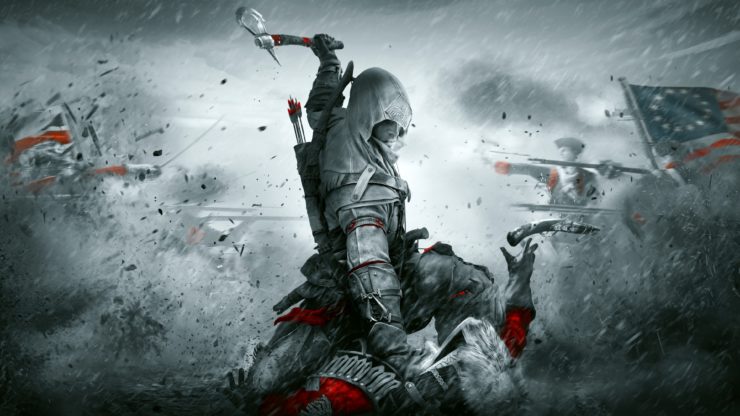 The original Assassin's Creed III has something of a mixed reputation with fans of the series, but for whatever reason, it's the title that Ubisoft has chosen for Assassin's Creed's Switch debut. Luckily, it's toting a bunch of improvements, and not just in terms of visuals. The UI has some big improvements to bring it into line with more modern entries, and the in-game economy has been altered to make it easier to use. There are some new stealth features, and some extra legacy outfits. The Switch version in particular will benefit from HD Rumble, use of the touch screen in menus, motion controls for aiming, and specially-made UIs for both docked and undocked play. Sounds good!
'Umihara Kawase Fresh!' Will Come to the West on July 9th
The brilliant swinging platformer series Umihara Kawase is coming to Switch very soon in Japan with its latest installment, Umihara Kawase Fresh!. Since most of the recent games in the series have come to the West, I wasn't too worried about the chances for this one. And here we are! Nicalis has announced that it will be bringing the game out in North America on July 9th of this year. The game will be available physically and digitally for $39.99. Given the character has made appearances in other Nicalis-published games and will show up as part of the cast of the upcoming Crystal Crisis, I'm not surprised to see Nicalis handling the chores on this game's localization, and I'm very much looking forward to playing it.
The Unique Action Game 'Witch & Hero' is Coming to Switch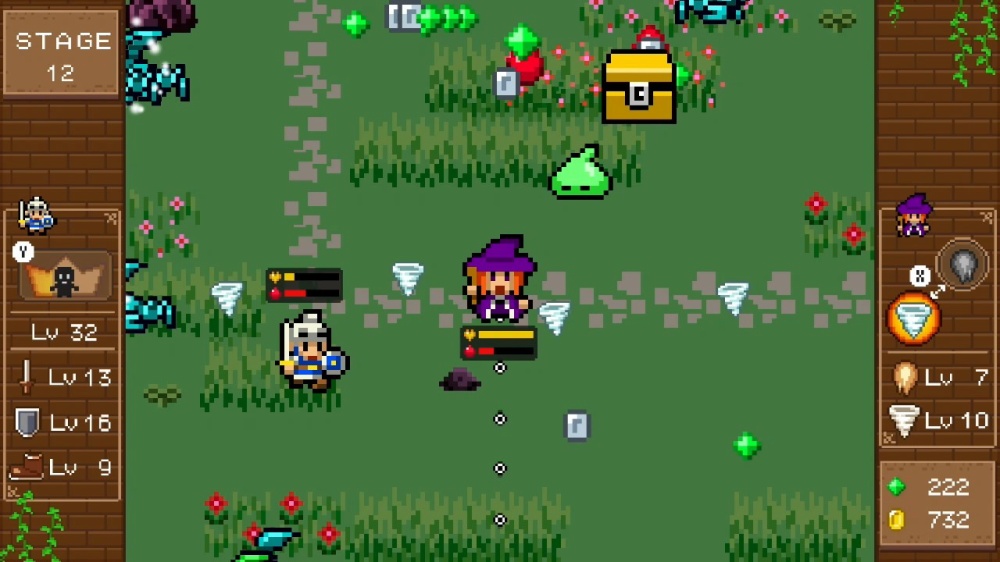 I love clever indie games, and Circle/Flyhigh Works have brought quite a few of them to Nintendo's various eShops. One of the best series they put out on the Nintendo 3DS was Witch & Hero, which sees a duo trying to fend off an incredible amount of monsters while one of them spends most of the time petrified. You mostly control the hero, defeating enemies and collecting their blood. Once you have enough, the witch will come alive and shred through monsters far faster than your hero ever could, but only for a limited time. Nothing too deep, but it's a lot of fun. The game is coming to the Japanese Switch eShop on March 21st at a price of 500 yen, and I expect we'll see it in the West not long after for a similar price of around five dollars.
'Skulls of the Shogun – Bone-A-Fide Edition' Hits Switch This Spring
I've seen a lot of mobile games disappear into the aether over the years, and losing some of them hurts more than others. One I've always been sad about is Skulls of the Shogun. It's an incredible little strategy game with a great sense of humor, and it feels like its life on iOS was both short and troubled. Well, that version is probably never coming back, but at least we'll have an option for on-the-go action once again when Skulls of the Shogun – Bone-A-Fide Edition comes to Switch this spring from 612 Games and Golem Entertainment.
New Releases
Twist & Match ($2.99)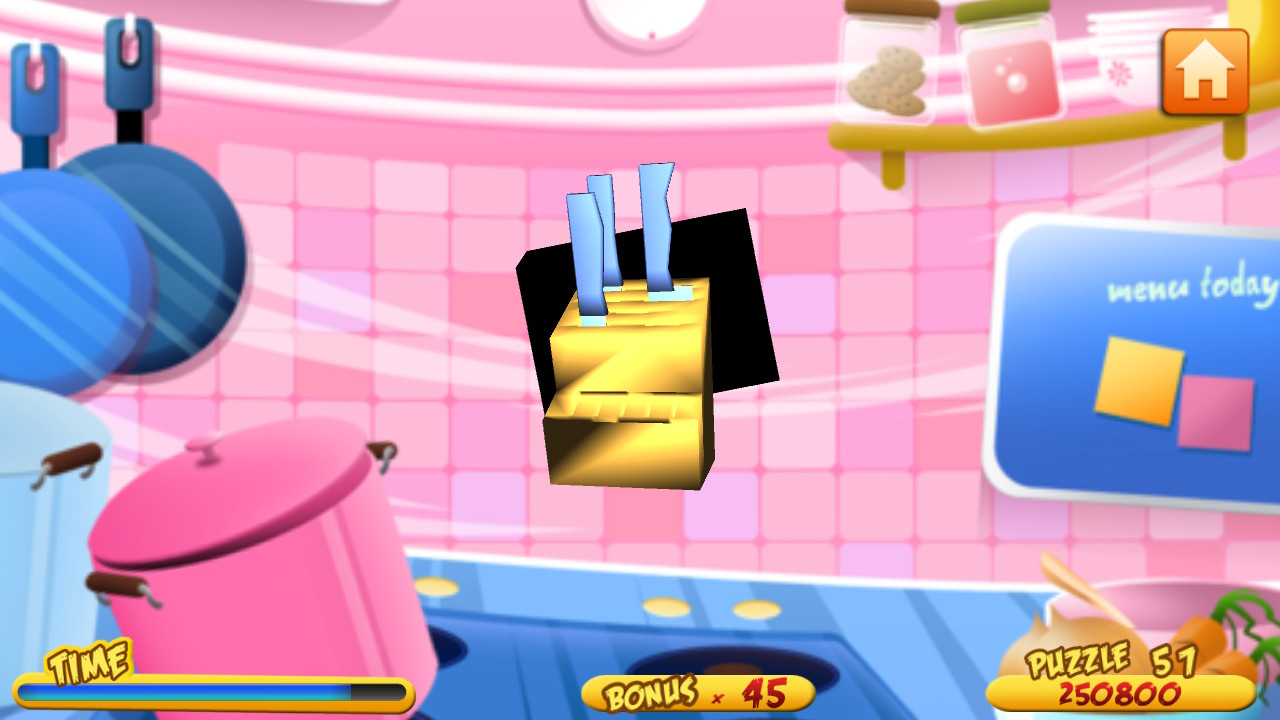 You've probably seen a variation on this kind of thing before. You're given a silhouette and a 3D object, and you need to twist and turn the object until it fits the silhouette. This game includes 200 such puzzles, and they seem to cover a wide variety of objects. Not exactly a brain-bending type of puzzle game, but it passes the time adequately. I don't imagine this will be for everyone, but if you like the idea, three bucks seems like a low enough price to roll the dice on.
The Red Strings Club ($14.99)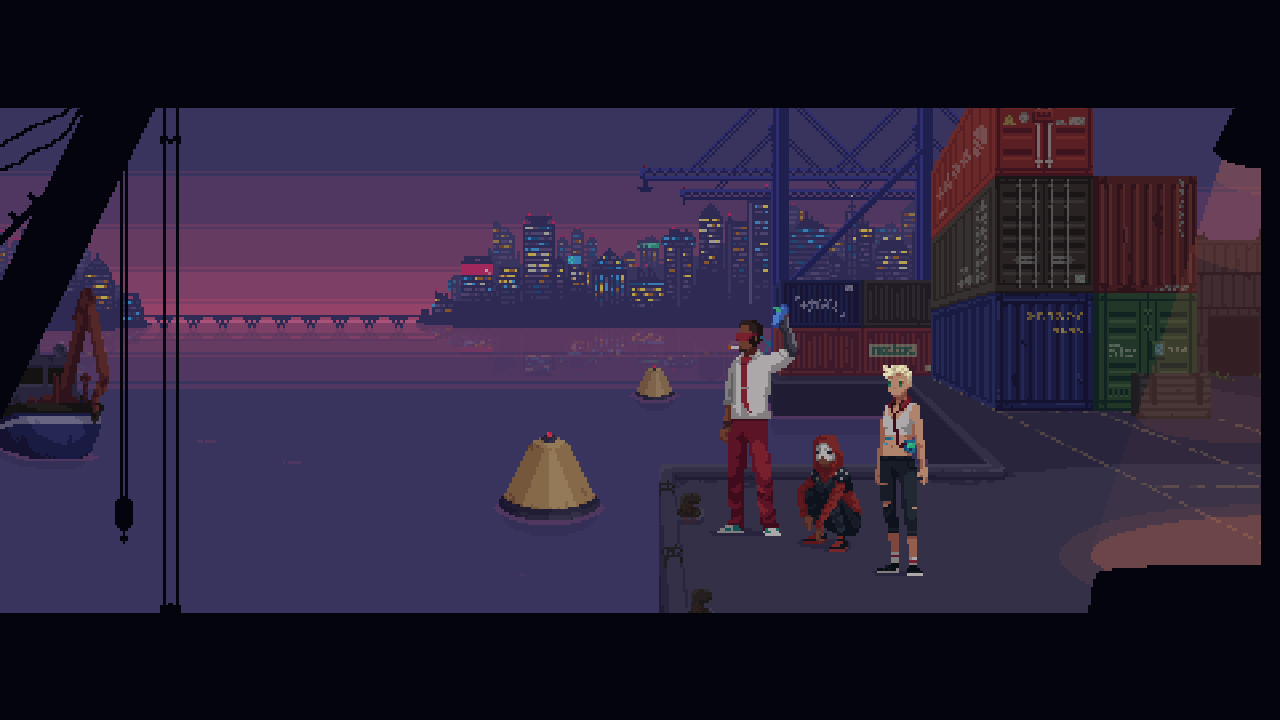 SwitchArcade Highlight!
If you like some good ol' navel-gazing cyberpunk stories about the nature of humanity and its potential, and you don't mind a game that is almost entirely carried by its story, you'll probably want to have a look at The Red Strings Club. It is the future, people are kind of miserable, and they're looking to old and new ways to put bandages over that misery. Enter: you. In the guise of different characters, you'll help other characters with their problems and learn more about the world and its greater problems. It's all very well-written and occasionally quite clever, making it a nice choice for fans of narrative adventures.
Teddy the Wanderer: Mountain Hike ($9.99)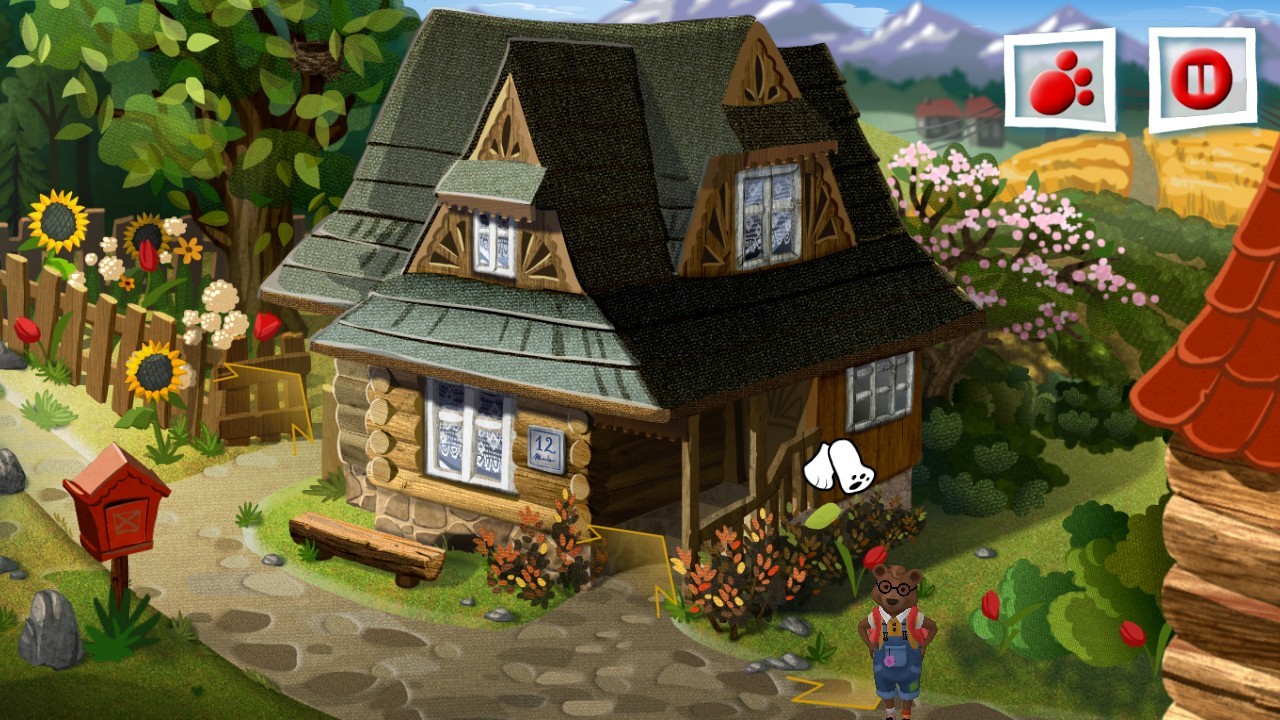 Okay, first things first: this is not part of the Shiren the Wanderer series. Disappointing, I know. Perhaps Teddy will get a turn someday. Instead, this is a fairly simple adventure game aimed at kids, filled with puzzles and activities that probably aren't going to do much for an adult brain. That said, for all the junk I see on the Switch that covers for its shortcomings by saying it's for kids, Teddy the Wanderer actually seems like a fairly well-made, earnest attempt at giving the younger set something interesting to play with. So sure, it's not a thing for me and probably not for you, either. But I think it's okay anyway.
RICO ($19.99)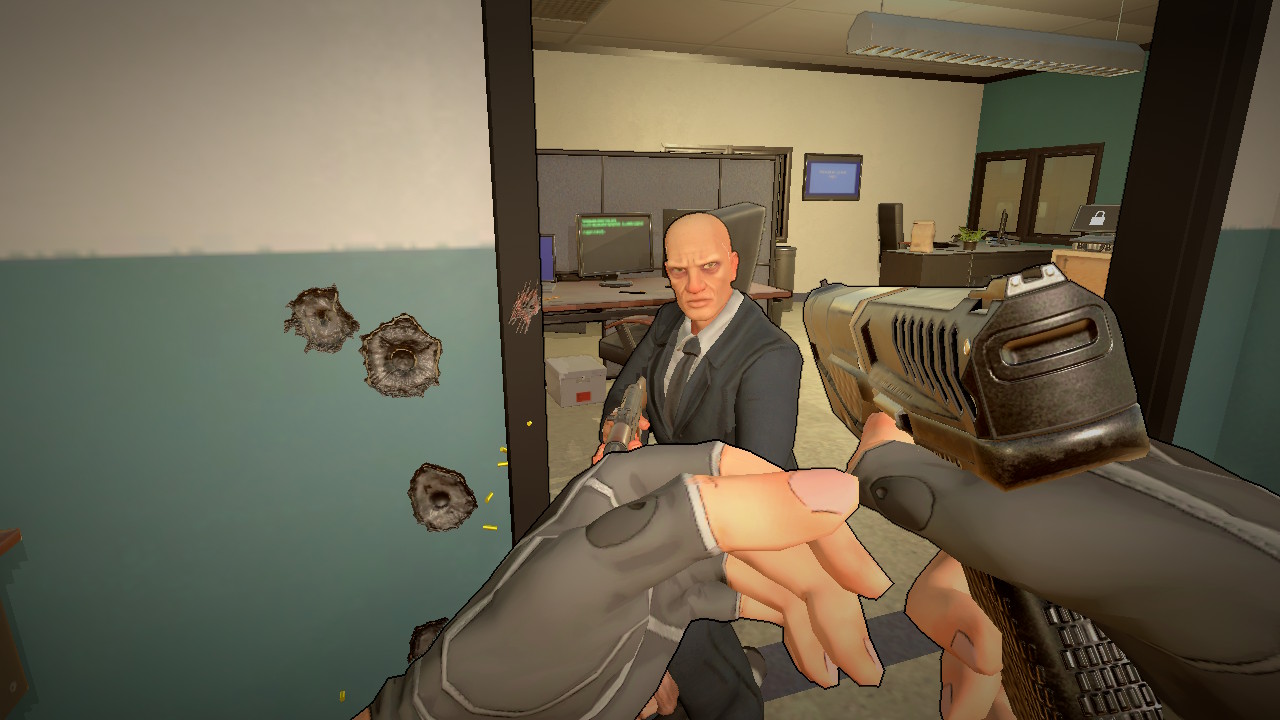 SwitchArcade Highlight!
I guess these first-person procedurally-generated games are a thing now. RICO manages to stand out thanks to its cool art design, unusual theme, and solid controls. It's an homage to old cop shows, which is also somehow trendy right now. You play as a loose cannon of sorts that needs to kick down doors and bust the bad guys. Play it in single-player for a reasonable amount of fun, or hop online and play with others to put a little mustard on that hot dog. Since each case is somewhat randomly put together, you'll always have a few surprises in store. At least, until you start recognizing level chunks that repeat. But what can you do? The important thing is whether or not it's fun, and yes, it is very fun.
My Jurassic Farm 2018 ($9.99)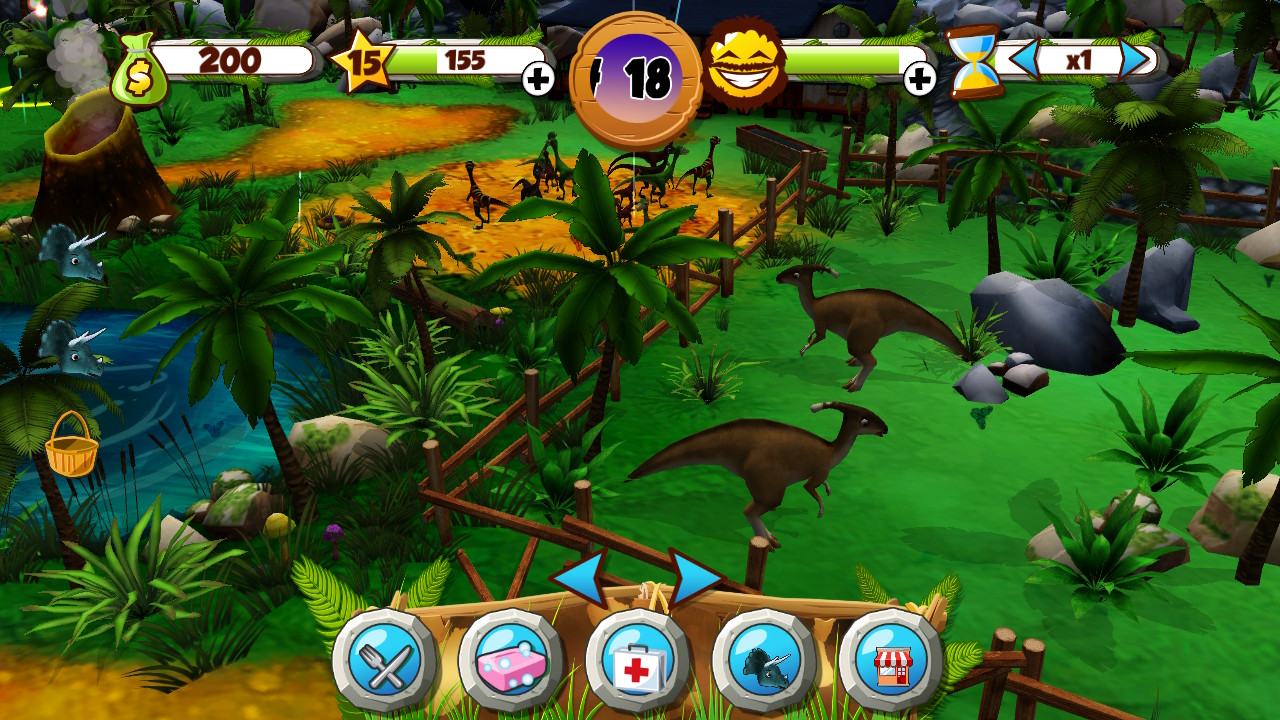 So we're really putting out a game a quarter of the way into 2019 with a '2018' in its title? Alright, well, I get it. This is in most regards a fairly thoughtless port of a pre-existing piece of shovelware, so I don't know why I should expect anything better from the title. Anyway, this is exactly like the other My Farm games, but instead of sheep or polar bears, you're raising dinosaurs. Because that can't go wrong. Oh wait, this game is super-boring. I guess it actually can go wrong here. I love dinosaurs more than most reasonable middle-aged adults, but this is exactly what it looks like: fossilized poop.
Motorsport Manager for Nintendo Switch ($14.99)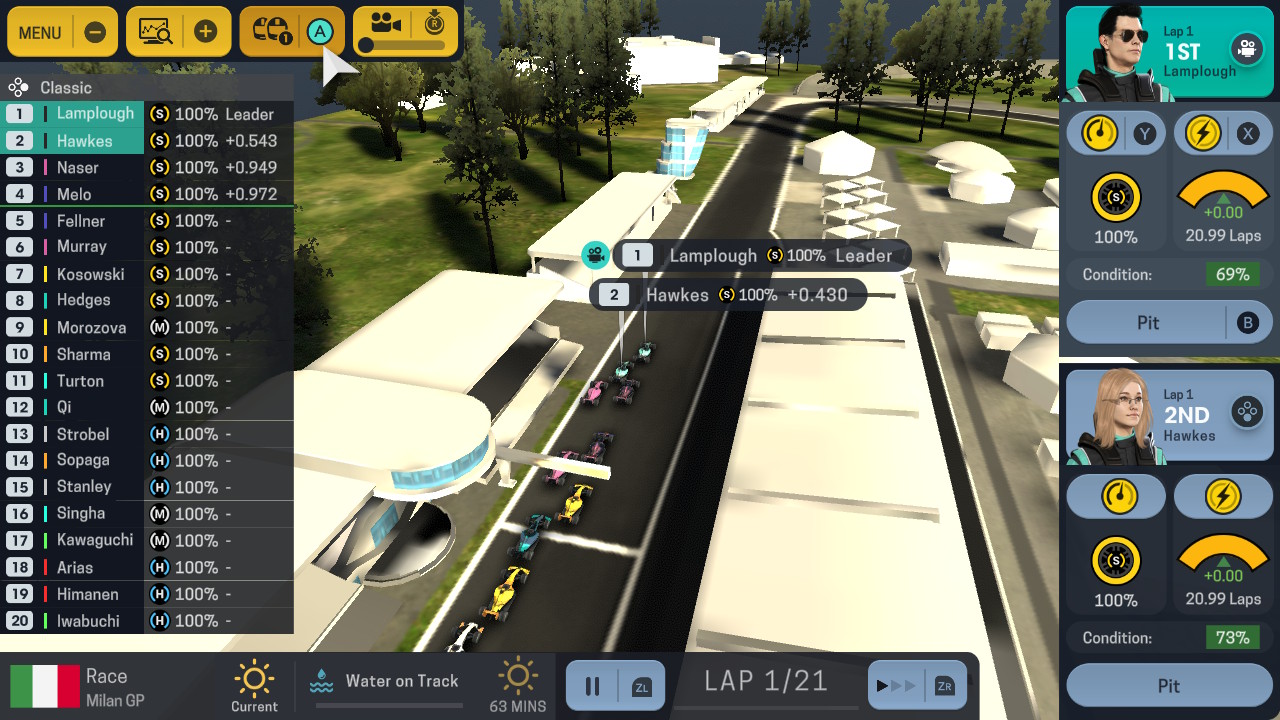 SwitchArcade Highlight!
TouchArcade readers are likely familiar with the name Motorsport Manager, as it has had a couple of excellent entries on mobile. Well, this is its first console port, and while it isn't quite up to the PC version in several respects, it's also a lot cheaper. So maybe think of this as halfway between the awesome mobile game and the awesome PC game. Awesome plus awesome divided by two equals? Yes, awesome. If you like management sims, this is more or less a must-have whether you're into racing or not. But if you're into the sport of racing? It's a dream, of course. There's even some content here that is totally new for the Switch version.
Johnny Turbo's Arcade: Joe and Mac Returns ($7.99)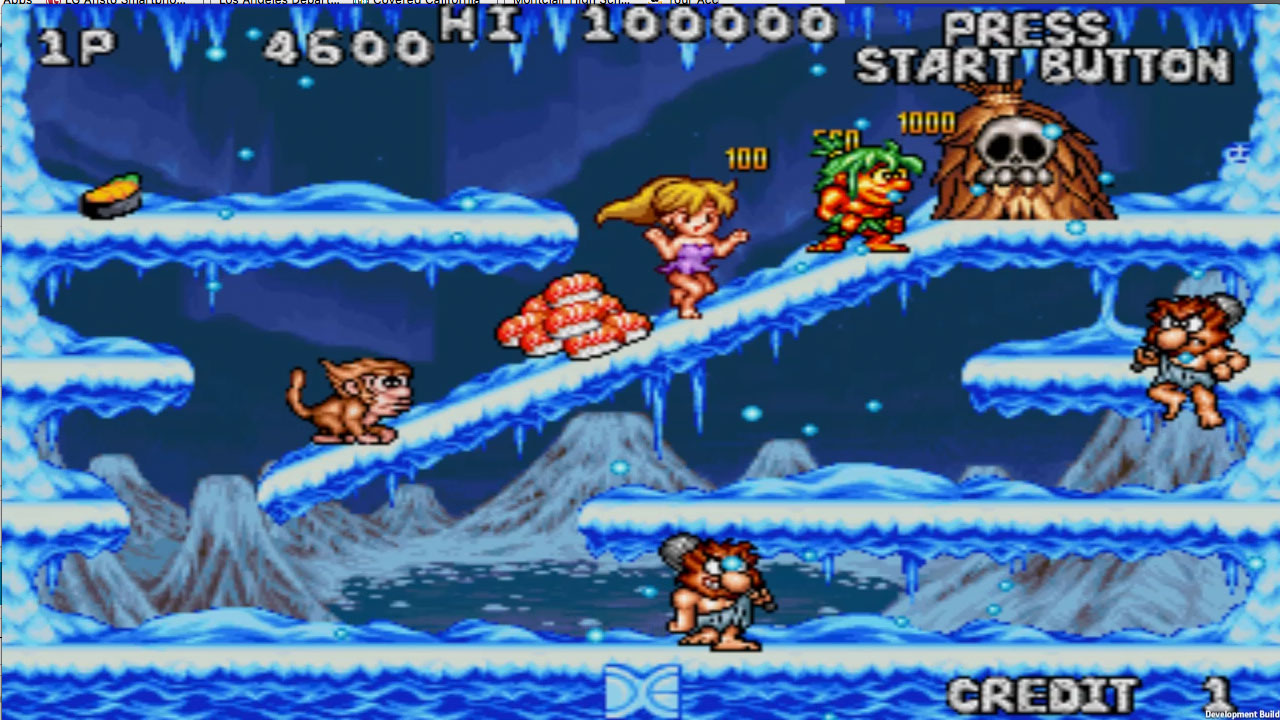 Well, the latest in the Johnny Turbo series of retro re-releases is at least an interesting, fun game. It's also somewhat seldom seen, which makes it quite welcome. Joe and Mac Returns is, in fact, not much of a follow-up to either the arcade or Super NES Joe and Mac. It has the same characters and graphically it certainly looks like those titles, but in terms of gameplay, this is more of a follow-up to Tumblepop. It's a single-screen arcade action game for one or two players, and I rather like it. Unfortunately, this being a Johnny Turbo release, the game is presented in almost as ugly a manner as possible. Unless you're really into having it portable, I'd recommend spending the extra money to get a Retro-Bit Retro-Cade, which has this game and many others included.
Golf Peaks ($4.99)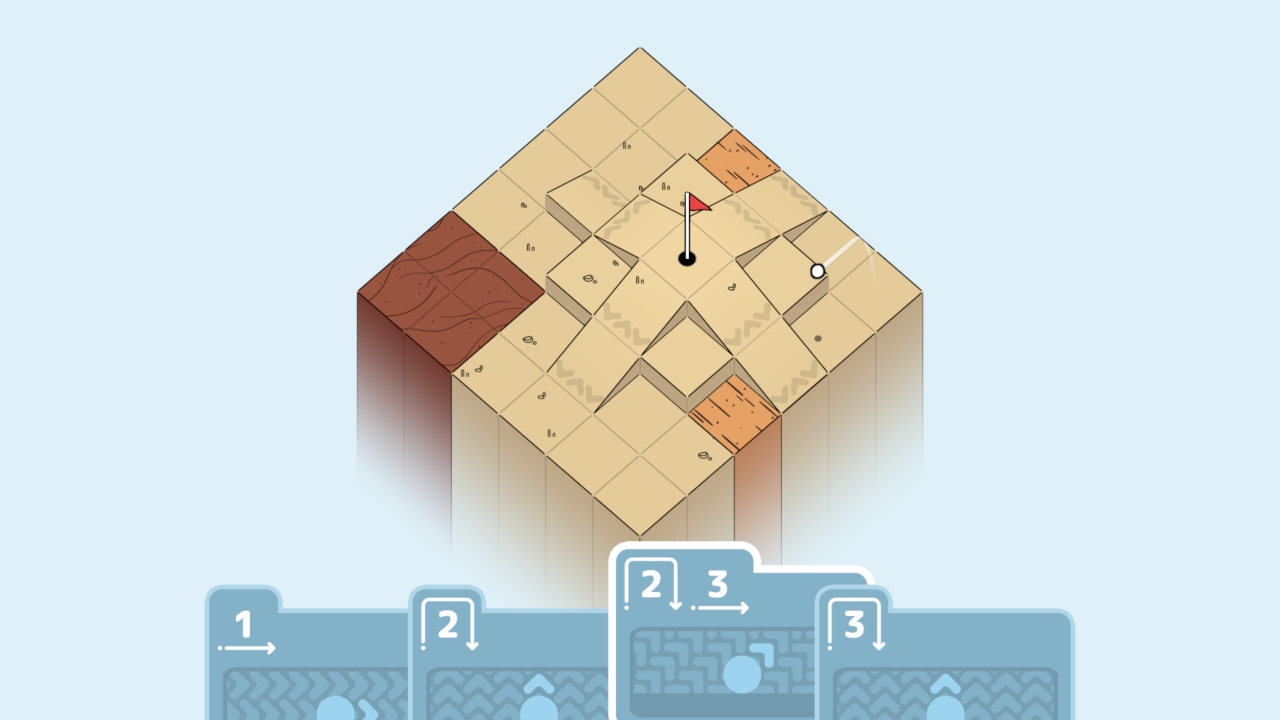 SwitchArcade Highlight!
I know what you're thinking. You don't need another golf game. But don't worry! This is not another golf game, but rather a puzzle game that uses some elements of golf as set dressing. And it's a rather good puzzle game, to boot. Of course, if you stay on top of all the latest mobile games, you've probably already played this one. But this Switch version is rather nice and is within the same pricing ballpark as the mobile version, so if you're fresh to the game it's certainly a good enough way to play it. Basically, the idea here is that you're climbing a mountain one mini-golf puzzle at a time. You move the ball using different cards, with each having its own distance, direction, height, and so on. Good stuff.
Dusty Raging Fist ($9.99)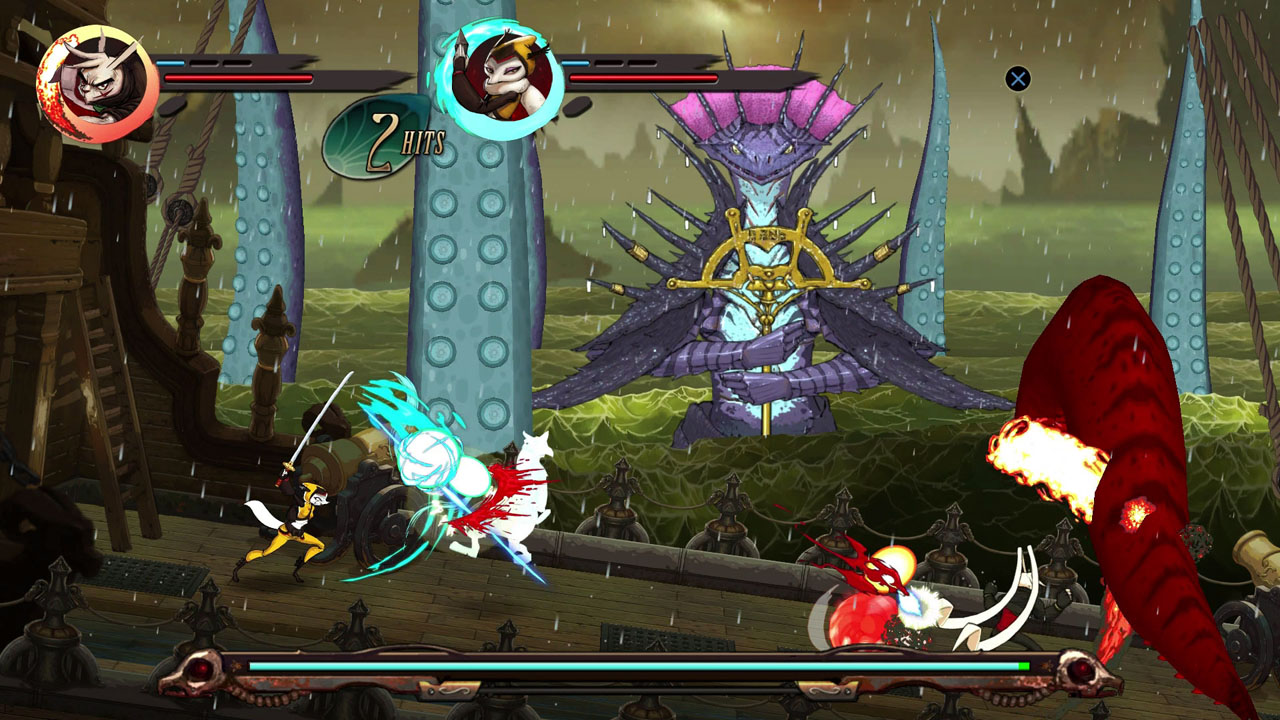 If you're looking for a good, original beat-em-up with anthropomorphic animal characters, you'll have to keep on looking, because this isn't it. The art in this game looks so nice that you can't help but hope the gameplay matches up. Unfortunately, the controls are pretty bad and there are some really lousy platforming bits that just don't work well at all. I've certainly played worse, but I've been reviewing games for more than 20 years so that shouldn't be of much comfort to you. Still, the game does look pretty nice, especially in stills. Feel free to gawk at screenshots if that scratches your itch.
Bonds of the Skies ($12.99)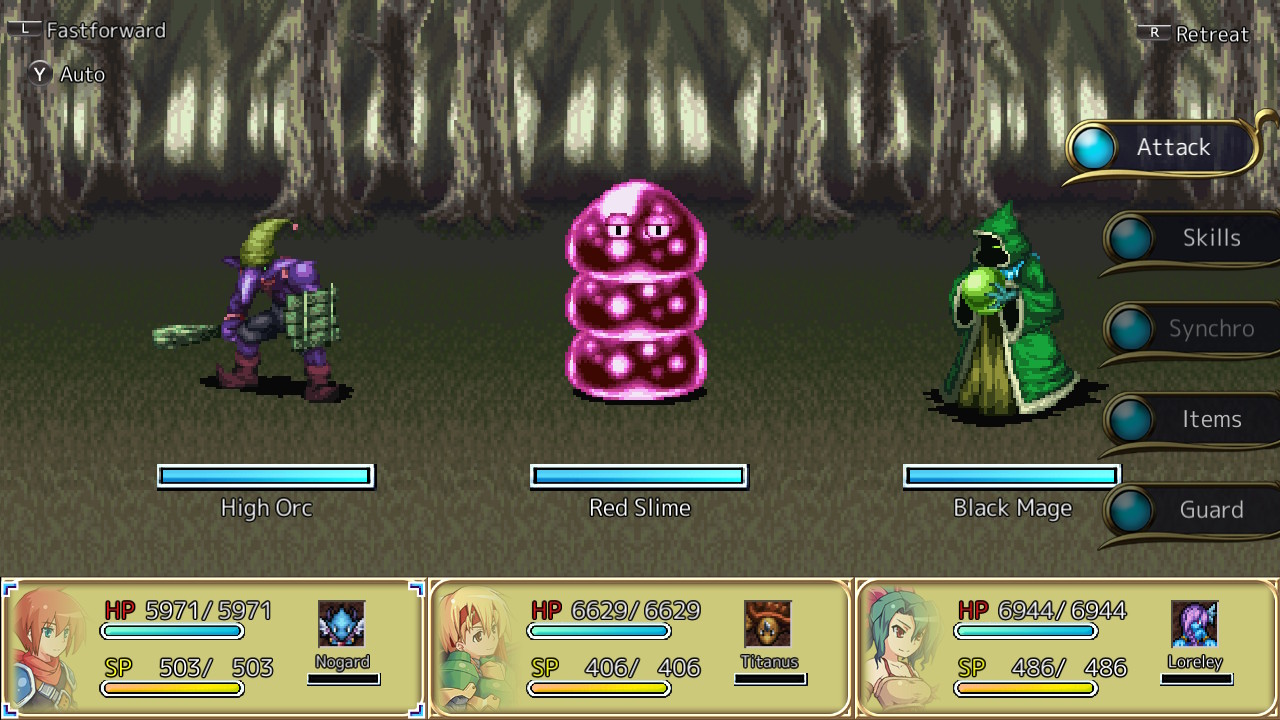 I somehow knew that if I ever ended up in a Groundhog Day situation, it would involve these blasted Kemco RPGs somehow. Well, here you go. It's one of Hit-Point's games for Kemco, and it's admirably mediocre in every possible way. Neither bad enough to be interesting nor good enough to be fun, it is nothing more than pure unflavored calorie paste for malnourished RPG fans. And if you have a Switch, you have no blessed reason to be a malnourished RPG fan, so do the right thing and keep on walking, friends.
Bad Dream: Fever ($9.99)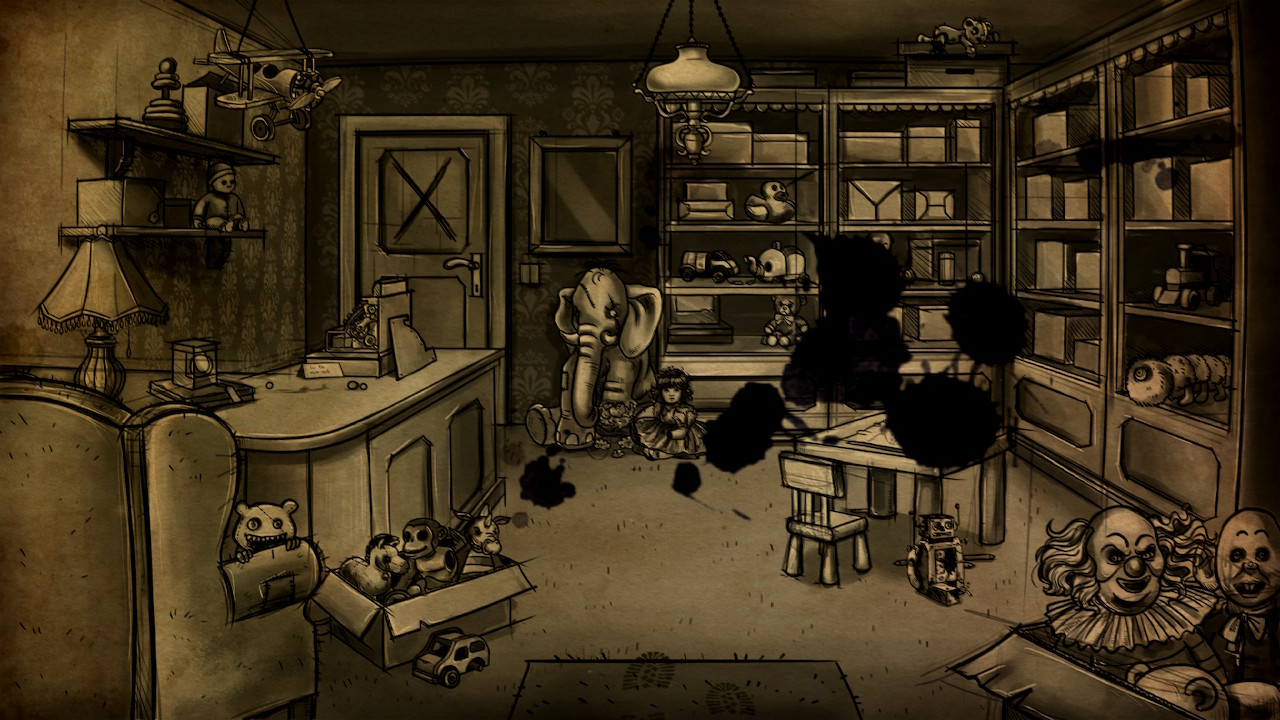 This is the follow-up to Bad Dream: Coma, so if you enjoyed what that game was laying down, you're pretty safe picking this one up. If you haven't played that one, these games are basically stylish adventure games that lean heavily on hidden object hunts. They're a bit unsettling in some of their imagery, and if you get into the stories you will probably have a good time. I personally found this game's narrative to be a bit stupid, but that kind of thing is so subjective that I can't imagine shooing you away from the game over it. If you're into the idea of a decently-made creepy adventure game, don't let me stop you.
Sales
Uh, wow. So as of the time of this writing, there aren't many new sales today. That will almost certainly change, possibly by the time you read this, but I can't really talk about the unknown, now can I? At the moment, the most interesting new sale is Cities: Skylines. I think it's the first sale for the game, and while it has its share of problems, it is a portable version of Cities: Skylines, and that counts for something. Now, let's check out the games that are going off-sale tomorrow. From that lot, Defense Grid 2 is probably worth considering. It just got updated, too. Other than that… well, see you tomorrow!
New Games on Sale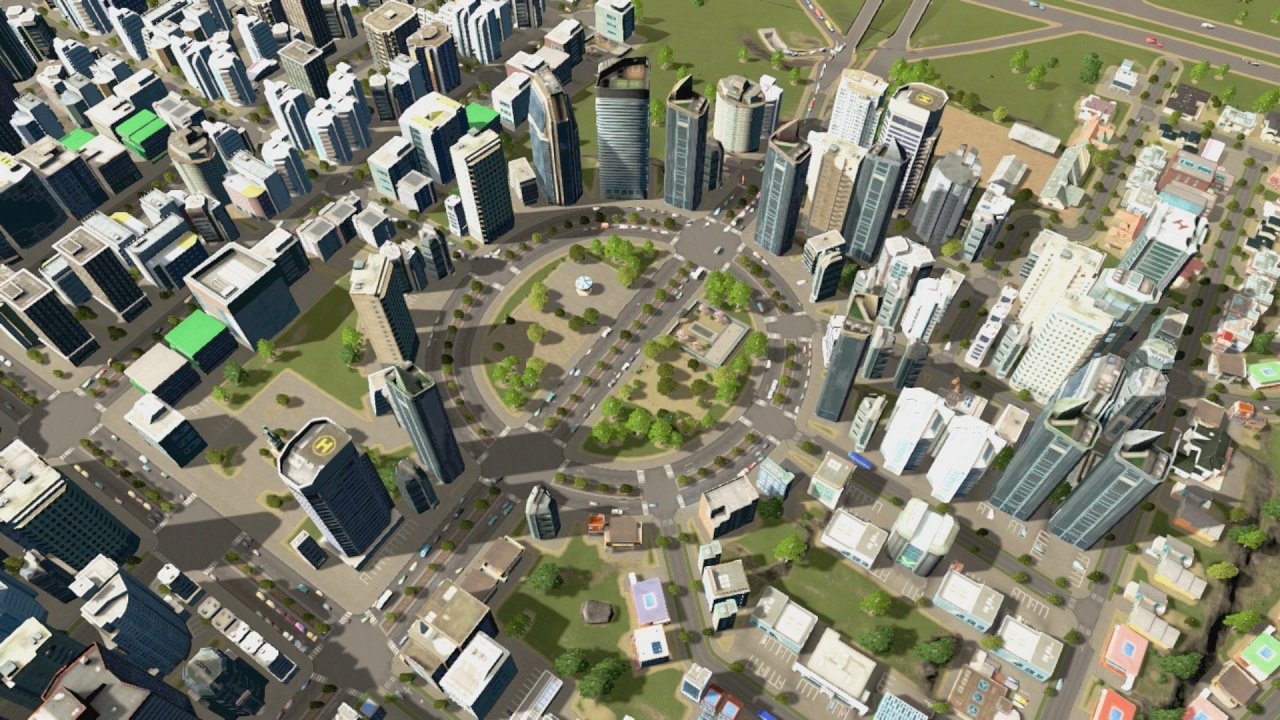 Cities: Skylines ($26.79 from $39.99 until 3/21)
Voxel Sword ($4.90 from $7.00 until 4/4)
Ludomania ($1.59 from $4.00 until 4/3)
Sales Ending Tomorrow, Friday, March 15th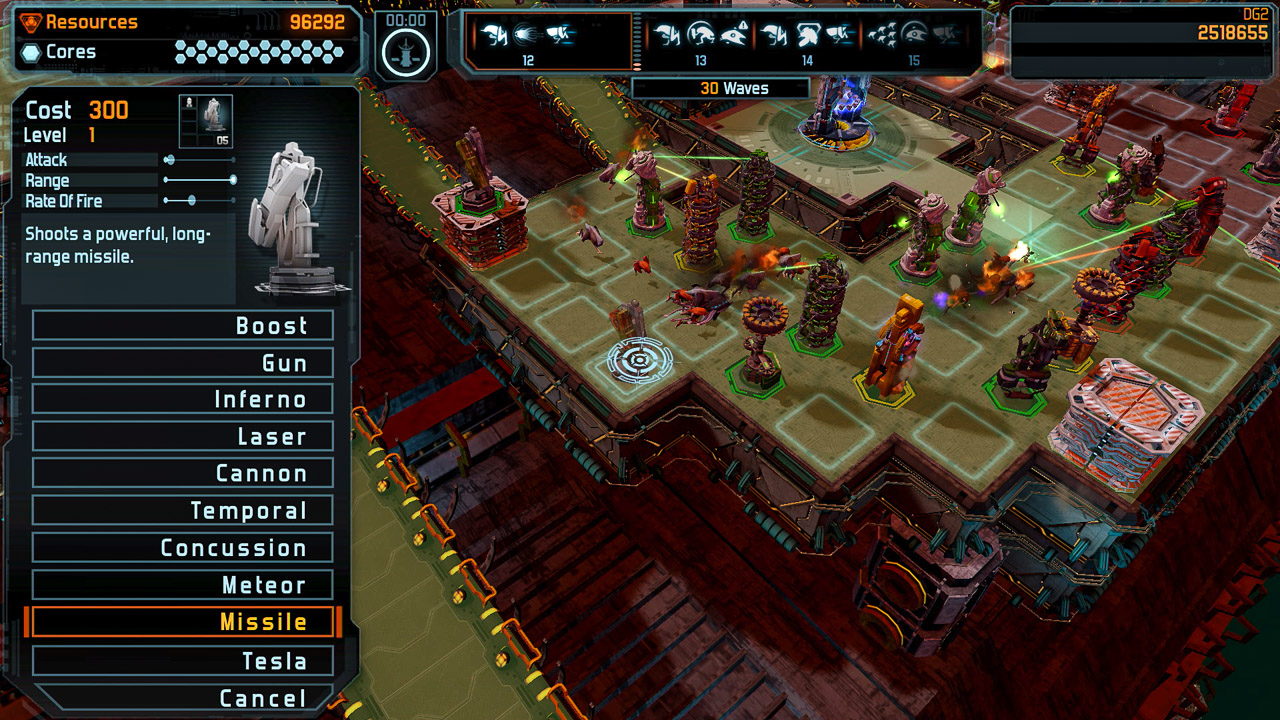 Defense Grid 2 ($17.99 from $19.99 until 3/15)
Grid Mania ($0.25 from $0.99 until 3/15)
Jumping Joe & Friends ($0.25 from $1.99 until 3/15)
Monument Builders Rushmore ($5.59 from $6.99 until 3/15)
Paper Wars: Cannon Fodder Devastated ($4.99 from $9.99 until 3/15)
Proficient Paddles Deluxe ($2.79 from $3.49 until 3/15)
Zombie Panic in Wonderland DX ($7.64 from $8.99 until 3/15)
That's all we've got for today, but chin up, friend! I'll be back tomorrow with the rest of this week's new releases, some fresh news, and hopefully a big basket of new sales to dig through. Honestly though, it looks like the best games of the week are now already out. That's just how it goes sometimes. Anyway, I'd better call it here and get back to playing some games. As always, thanks for reading!